If you have information concerning these unknown suspects: 1(800)-AA-CRIME
Wanted Suspects Unsolved Crimes Crime of the Week Cold Case Homicides
If your tip led to an arrest - You may have a REWARD. Call 1-800-AA-CRIME between 12 & 1 PM (PST) any Tuesday to check for any pending Rewards.
Like us on Facebook!
Please note a criminal charge is an accusation. The defendant or suspect is assumed innocent unless and until proven guilty.
Tenga en cuenta que un cargo penal es una acusación. Se supone que el acusado o sospechoso es inocente a menos que y hasta que se demuestre su culpabilidad.
Sponsor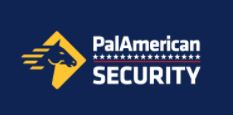 FATAL HIT AND RUN CHP CS 21-042
November 13, 2021
On August 12, 2021, at about 2:45 AM, DOMINIC DAGSHER, 22, died in a hit and run crash on Highway 50 near Prairie City Road following a median collision.
According to the California Highway Patrol, he crashed into the center divider along the westbound side of Highway 50. He then exited the car when another vehicle suddenly hit him.
He was found with multiple stab wounds, as well as blunt force injuries.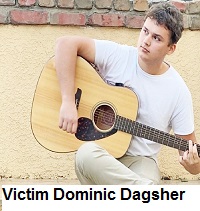 ---
FATAL HIT AND RUN CHP-SOUTH CS 21-041
November 06, 2021
On
November 6, 2021, at approximately 3:07 am
, the CHP - Sacramento Communications Center received a call of a pedestrian lying in the roadway on
Florin Road, east of French Road
. South Sacramento Area CHP units responded to the scene and determined a male pedestrian was struck by an unknown vehicle traveling eastbound on Florin Road. The involved vehicle fled the scene prior to CHP arrival. The male pedestrian sustained fatal injuries as a result of this collision.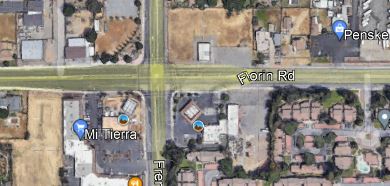 ---
ARMED ROBBERY SPD 21-303987 CS 21-040
November 03, 2021
On October 22, 2021, at around 10:56 PM, a robbery occurred at the Hyatt Regency Hotel at 1209 L St. in the City of Sacramento. The suspect waited around in the patio area near the corner of 12th St. and L St. for approximately an hour before the 86-year-old victim arrived and sat down at a table. After sitting for a few moments, the victim started to walk back to the hotel when the suspect approached the victim from behind, appeared to draw a firearm from his waist, and then demanded the victim give him his wallet. Surveillance shows the suspect go through the victims wallet, place it on a table and then flee on foot towards 12th St. The wallet and contents therein where not recovered. The victim advised he never saw a firearm, but saw the suspects hand clenching an object. Surveillance shows the suspect drawing an item from his waist as he approached the victim.
The suspect is described as a White male adult about 6' tall. Surveillance shows the suspect wearing checkered Van shows, khaki pants, a red and black "SAC" hoodie, and a Sac Republic baseball hat. The suspect also appears to have a mustache.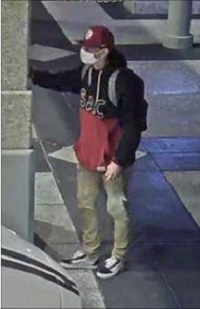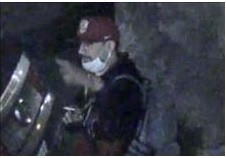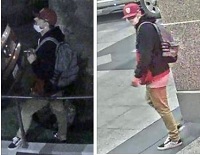 ---
HOMICIDE CHPD 21-07562 CS 21-039
November 03, 2021
NOTE- THE VEHICLE IS A HONDA ACCORD
On September 25, 2021 at approximately 9:30 pm, the Citrus Heights Police Department received 911 calls related to a shooting at an apartment complex located at 12801 Fair Oaks. Responding officers observed a vehicle, matching the description provided by 911 callers, leaving the area.
That vehicle was stopped in the area of Oak Ave & Fair Oaks Blvd. An occupant of the vehicle was suffering from gunshot wounds. CHPD provided emergency medical aid; however, the victim was pronounced deceased.
The initial crime scene was located at the apartment complex. This appears to be an isolated incident and the suspect is unknown. The victim's vehicle is a green Honda ACCORD.
Investigators are seeking information from anyone who might have had contact or seen this vehicle prior to the shooting.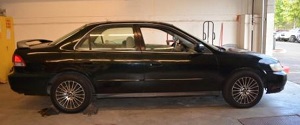 ---
BANK ROBBERY SPD NCU 3-6 21-311287 CS 21-038
November 02, 2021
On October 29, 2021, at approximately 1:40 PM, the male subject entered the F & M Bank at 1303 J Street and passed the teller a note. The subject left on foot northbound on 13th Street, with money taken from the bank.
Detectives were able to locate a video that shows the subject may have put on a baseball hat as he walked northbound on 13th Street.
The subject may have also robbed banks in the San Francisco and Berkeley areas.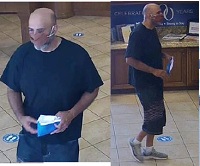 ---
SHOOTING CHPD 21-08149 CS-21-035
October 20, 2021
REMAIN ANONYMOUS - EARN A CASH REWARD
CHPD is asking you to help us identify this suspect involved in shooting a convenience store clerk in Citrus Heights on October 18, 2021.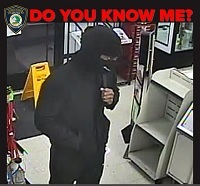 ---
HOMICIDE ON VERNER AVE. SSD CS 21-032
October 12, 2021
UP TO $1,000 CASH AWARD UPON ARREST!
At approximately 11:47 p.m. on Thursday, August 05, 2021, the Sheriff's Communications Center received a call regarding a subject lying on the sidewalk in the 6400 block of Verner Avenue in Sacramento County.
Upon arrival, deputies located David Riggle, who sustained at least one gunshot wound. Deputies provided emergency medical aid to the victim; however, the victim was pronounced deceased at the scene by responding personnel from the Sacramento Metro Fire Department.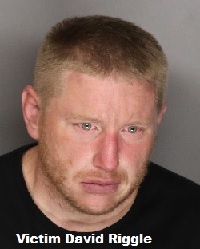 ---
HOMICIDES CS 21-030
October 02, 2021
Three homeless people have been the victims of homicide this year, and police are seeking the public's help.
In April, Kathy Lynn Robbins, 64, was found dead along the American River bike trail, with visible injuries, possibly from an assault.
In June, Daniel "Flaco" Byrn, 31, was fatally shot in the parking lot of Tahoe Park, near 59th Street and 11th Avenue.
In August, a 43-year-old man died from a gunshot wound along the Sacramento River bike trail near 100 Capitol Avenue.
---
HOMICIDE IN NORTH OAK PARK CS 21-029
October 02, 2021
Two men were killed in a shooting near 37th Street and Second Avenue in Sacramento's North Oak Park neighborhood. Officers responded at about 1:10 AM on Friday, October 1st. Two adult victims each with at least one gunshot wound were located, and both were pronounced dead at the scene.
Callers can remain anonymous and may be eligible for a reward up to $1,000. Anonymous tips can also be submitted using the free "P3 Tips" smartphone app.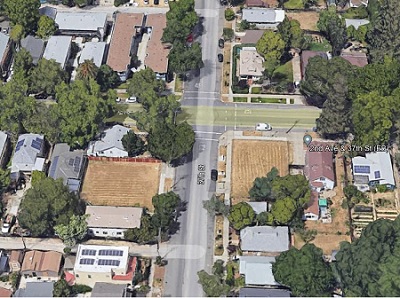 ---
SHOOTING IN YUBA CITY CS 21-028
September 29, 2021
Sutter County Sheriff's Office is seeking help from the public after one person was wounded in the head and detectives found a vehicle with bullet holes and shell casings after a weekend shooting in Yuba City.
Shortly after 11 p.m. Saturday, deputies received calls reporting a shooting in the 800 block of Anna Drive near McCune Avenue, the Sutter County Sheriff's Office announced in a news release Monday. The shooting was reported in a residential neighborhood about a block north of Lincoln Road.
Deputies arrived on Anna Drive and found 10 to 15 people standing the street where the gunfire was reported. Sheriff's officials said the deputies tried to find out what happened, but they were not able to find any cooperating witnesses.
The deputies found a vehicle with bullet holes and spent shell casings inside, according to the Sheriff's Office.
Detectives called to the scene determined the gunfire came from a vehicle-to-vehicle type shooting The Sheriff's Office was later notified of a gunshot victim tied to the incident 40 miles south at Woodland Memorial Hospital. Sheriff's officials said the victim suffered a gunshot wound to the head, but the injury was not life-threatening.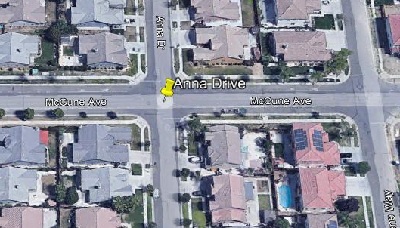 ---