Sponsor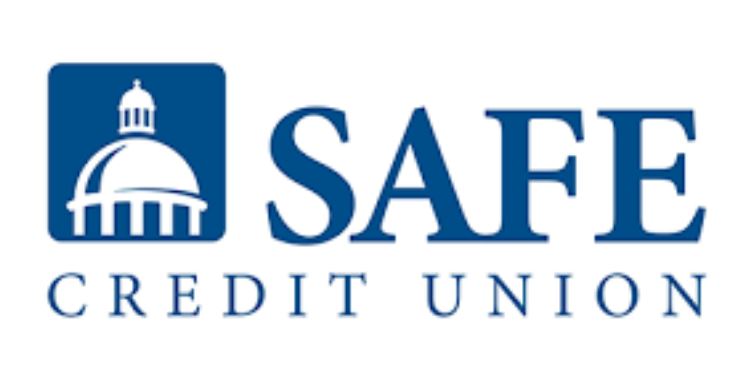 ARMED HOME INVASION SPD 20-355821 NCU-North CS 20-042
December 10, 2020
On December 5, 2020, at approximately 10:00 PM, the victim was approached by 3 subjects armed with handguns and forced into the suspect vehicle. Once inside the vehicle, the suspects repeatedly pistol whipped the victim, drove him behind his residence, and attempted to force him to unlock his garage door. When the victim refused, the suspects drove the victim back to the front of the house, zip tied his hands, and used his keys to make entry, forcing him in to the residence with them.
Once inside the residence, the suspects zip tied the victim's girlfriend, assaulted her and again pistol whipped the victim causing him to lose consciousness. The suspects proceeded to steal a loaded Springfield 1911 handgun, hundreds of rounds of ammunition, a laptop computer, and an unknown amount of cash in excess of $2,000.
The suspects, described as three Black males, arrived and left in the suspect vehicle which is believed to be a 2007-2013 Nissan Altima.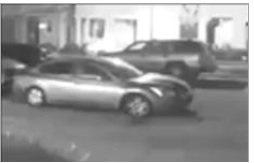 ---
FATAL HIT AND RUN CHP North CS 20-041
November 24, 2020
The California Highway Patrol is seeking the public's help to identify the person responsible for a fatal hit-and-run.
On October 20, 2020, at approximately 7:10PM, Kia Goss, 40 years old, was killed in a hit-and-run near Antelope, The CHP said she was on her skateboard in the bike lane when the driver went into the lane and hit her. The vehicle was driving northbound on Watt Avenue at Elverta Road. The driver immediately left the scene.
The California Highway Patrol said the vehicle may possibly be a red 2015-2019 Dodge Ram truck, and it may have damage to the passenger side near the headlight and grille.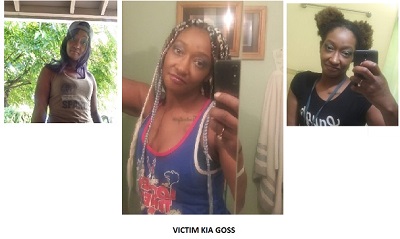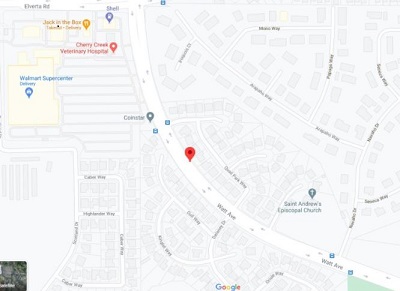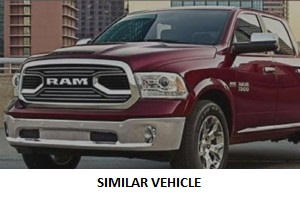 ---
HOMICIDE ON I-5 CHP CS 20-040
November 20, 2020
Authorities are investigating after a man was found fatally shot in a car along Interstate 5 in Sacramento on Friday morning. Officers found his car crashed in the middle of southbound I-5 near J Street.
California Highway Patrol says, around 5:45 AM, they got a report from another agency about a deputy who rolled up on a vehicle stopped in a lane. After going up to contact the driver, the deputy found the person suffering from at least one gunshot wound.
The driver was later pronounced dead at the scene.
Officers say it's unclear if the shooting originally happened on the freeway, or if the person was shot somewhere else then drove onto the freeway. No witnesses and no suspect information has been released at this point. The driver's name has also not been released.
Courtesy of Channel 13 News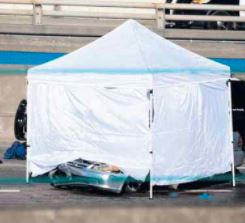 ---
ASSAULT WITH A DEADLY WEAPON; CARJACKING SPD 20-330786 CS 20-037
November 17, 2020
SUSPECT IDENTIFIED AS WILLIE POPE, JR. - LOCATION UNKNOWN
The Sacramento Police Department is currently seeking the public's help to identify the person responsible for this crime.
On November 8, 2020, the victim advised she picked up the suspect at the Chevron on West El Camino and Northgate and gave him a ride to 40th Avenue. While parked on 40th Avenue, the suspect stabbed the victim and drove away in the vehicle.
The suspect is described as a Black male adult, approximately 40 to 50 years old, with salt and pepper hair, scruffy beard, and wearing a blue hat and black jacket. The vehicle has not been located. It is described as a 2001 silver Mercedes-Benz CLK Type 2-door convertible, with California license 5STY628.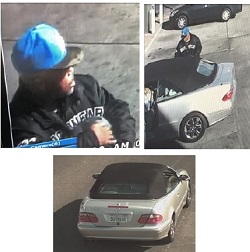 ---
COMMERCIAL BURGLARY NCU 3-6 SPD 20-337826 CS 20-038
November 17, 2020
On November 15, 2020, AT 5:59 AM, a suspect attempted to break in to Pucci Pharmacy on J Street. A vehicle which appears to be an early 2000s model Chevy Suburban or similar, light in color, drove up. A suspect attempted to break in by throwing a small boulder at the window. The boulder bounced off of the high-impact glass four times, but it did not break the glass. A window shade fell down and likely set off the glass break alarm. The suspect returned to the vehicle and left.
The vehicle returned at 4:45 AM on November 16. The same suspect wearing the same clothing exited the vehicle from the rear driver side. He used a yellow crowbar-like tool to smash the glass in the fire exit door to gain entry. He jumped through the door and ran through the pharmacy, jumped over the counter and grabbed various drugs. The suspect then exited the pharmacy via the same path he entered.
The suspect is described as a White male dressed in blue jeans, black hoodie sweatshirt with no identifying logos, black gloves, and cherry red tennis shoes.
Additionally, there was an attempted break-in at Parkside Pharmacy at appriximately 5:00 AM on November 15, and Anderson Brothers Pharmacy employees on Florin Road found their dumpster moved in a way that suggested someone may have been attempting something there.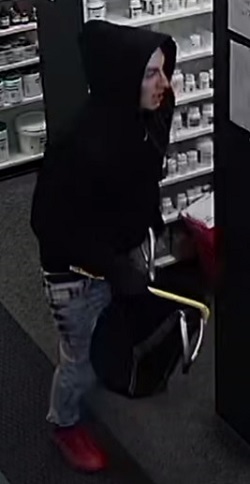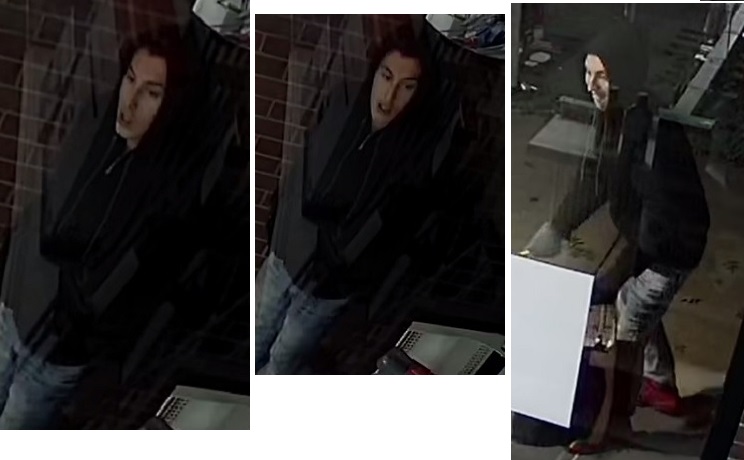 ---
BURGLARY EDSO 20-9217 CS 20-039
November 17, 2020
The El Dorado County Sheriff's Office is seeking the public's help to identify these four individuals.
Between 10:00 PM October 28 and 8:15 AM October 29, the victim in Cameron Park had his truck burglarized and his wallet was stolen. At around 8:45 AM on October 29, three of the victim's stolen credit cards were used at Walmart at 10655 Folsom Blvd in Rancho Cordova. The suspects purchased a Hisense 40" TV, 4 AirPods Pro and an Apple Watch SE 40.
Suspects were seen arriving in a silver/gray Chevy Monte Carlo, possibly a 2006.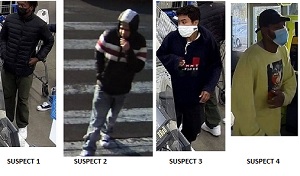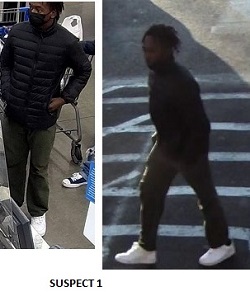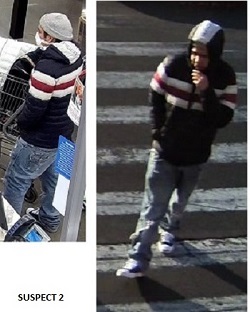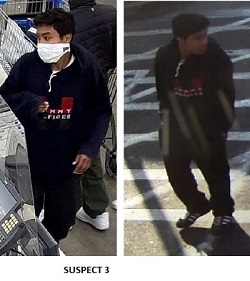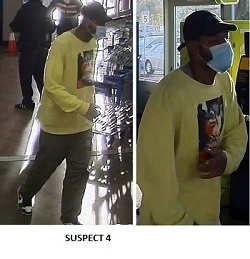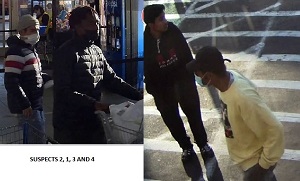 ---
Missing Person - RAY WRIGHT
November 14, 2020
Rocklin police are still searching for a man who has been missing for almost three years. He was last seen January 11, 2018.
Police say Raymond Wright lived in Rocklin and worked in Rio Linda. His pickup truck was found back in January of 2018, a couple of weeks after he went missing.
H
is family told news media that Wright had a confrontation with a stranger in his brother's home shortly before his disappearance. Since then, there have not been any leads on his whereabouts. Police say they "pinged" Wright's phone and found it was last tracked to the Rio Linda and North Highlands area.
Ray is a White male born in 1962. He is 6' tall and weighs 175 pounds. He has blond hair, balding in the front, and blue eyes, and he wears glasses. Nickname: Ray. He has a large tattoo on his upper back of "Two children jumping into pool."
Ray went missing with his truck which has been located abandoned with no plates. Two days after his disappearance, an uncle had caught a man burglarizing Ray's home, but the man ran out through the garage before authorities arrived. Family and friends very worried and ask if anyone has info, to go to authorities and can request to remain anonymous.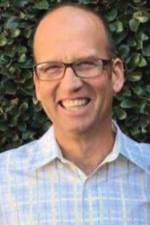 ---
BATTERY; ROBBERY NCU 3-6 SPD 20-308032 CS TIP 20-036
November 05, 2020
On October 17,2020, at approximately 12:17 AM, the below pictured suspect (Suspect #1) completed a beer run at the Shell Gas Station on Folsom Boulevard. The clerk chased the suspect outside where he was met by Suspect #2 who sucker punched him.
While on the ground, Suspect #1 "curb stomped" the victim causing him to have a seizure. The victim lost consciousness and suffered numerous injuries.
Detectives are still going through video and attempting to identify the vehicle the suspects fled in.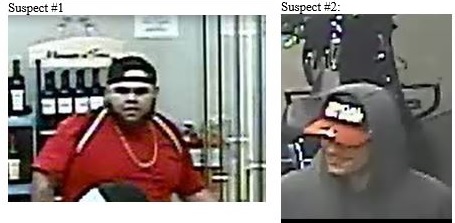 ---
FATAL HIT AND RUN CHP North CS Tip 20-035
November 03, 2020
On October 30, 2020, at approximately 7:04 pm, The California Highway Patrol (CHP) received a call of a vehicle vs. pedestrian collision on northbound Watt Avenue south of Elverta Road. CHP officers responded to the collision scene and learned that a 40-year old female out of Sacramento was in the northbound bike lane heading in a southerly direction on Watt Avenue and was struck by possibly a red Dodge pickup truck traveling northbound on Watt Avenue. Immediately after the collision, the vehicle fled the scene. Sacramento Metropolitan Fire Department (SMFD) personnel arrived at the scene of the collision and pronounced the victim deceased at 7:21 pm. The Dodge pickup was last seen traveling in a northerly direction on Watt Avenue towards Elverta Road. There are witnesses to this collision, and its cause is under investigation.
Investigators at the North Sacramento Area CHP office are looking for a Dodge Pickup truck (possibly ½ ton, RAM 1500), red in color, between the year makes of 2015-2019. The Dodge pickup truck is believed to have damage on the right front passenger side near the headlight and grille area. The picture shows a similar model and is used only for reference.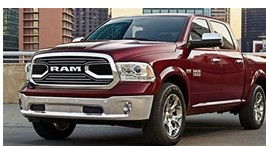 ---
BURGLARY SPD NCU 3-6 20-315725 CS 20-034
November 02, 2020
On October 24, 2020, at 4:25 AM, a White male appeared to break into the south lobby entrance door at 1720 R Street. He is seen walking in and out of the location with various packages. A White female and Black male later arrive and assist the White male remove packages. The subjects are seen walking towards various unidentifiable vehicles in a nearby lot.
Suspect #1 is described as a White male in his mid 20's, 5' 07" to 5' 09" tall, and wearing a gray tank top and blue jeans.
THIS SUSPECT HAS BEEN IDENTIFIED AND ARRESTED!
Suspect #2 is described as a White female in her mid 20's, 5'03" to 5' 04" tall, and wearing a black long-sleeved shirt and black shorts.
Suspect #3 is described as a Black male in his mid 20's, 5' 06" to 5' 07" tall, and wearing a black and white camo hooded sweatshirt with blue jeans.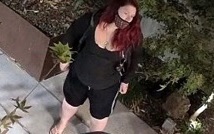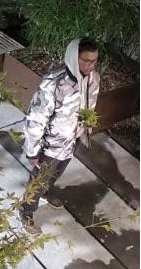 ---