Halley Wing - El Dorado County Homicide - EDSO #P86-13044
November 06, 2018
On June 2, 1986, 76-year-old Halley Wing, a grandfather and former law enforcement officer, was gunned down in the driveway of his son's ranch in the small town of Rescue.
The day of the murder, the family had plans to celebrate his son's 49th birthday when Halley noticed a blue sedan driving up the driveway to his son's empty home, which was next door to his home on the adjoining property. Halley drove over to investigate while his wife, Bernice, watched through binoculars and observed one of the two suspects get into the passenger side of Halley's car and opened fire.
The following items were stolen the day of the murder. El Dorado County Code Case Task Force believe someone may have unknowingly purchases, received, and/or have one of the items and not know it. It could be a clue that identifies the killers:
Three jewelry boxes: 1) walnut type wood, 2) shiny finish wood chest approximately 8 inches by 8 inches by 12 inches, and 3) low profile jewelry box 6 inches by 8 inches by 12 inches.
Two high school class rings: 1) El Dorado High School 1965 with blue stone, and 2) El Dorado High School 1957 with blue stone.
Guns: 1) 12 gauge Supermatic "High Standard" Model C-100 with the initials "F.D." near the end of the barrel, 2) Remington .22 caliber Score Master Model 511 rifle with "R779" on left side of the barrel near bolt and "W27" on the right side, 3) Winchester 12-gauge Model 97 antique with tape on the pistol grip, and 4) Winchester 30/30 lever-action Model 94 with serial number 1159528.
---
Lee Hassler - El Dorado County Homicide - EG 76-12572
November 06, 2018
On October 6, 1976, Lee Hassler's body was found wrapped in a tarp which was then bound with rope. Mr. Hassler was clothed except for footwear.
Mr. Hassler's body was tossed over the American River bank near Mile Marker 41.47 on highway 50, and an autopsy later revealed that he had two gunshots to his head. Victim's car was located about three weeks later in the Kaiser Hospital parking lot in Richmond, California, and two unidentified fingerprints were found in the vehicle. During the autopsy, the slugs were retrieved from his body but were damaged and could only be approximated as being .22 caliber.
Mr. Hassler had been in Germany just prior to his murder and had told his brother that he came home early because someone cheated him and he was going to take care of it. He told a friend that he had a problem with one of his business associates.
A Confidential Informant working with the Oakland Police Department advised that Mr. Hassler was selling "base" for LSD, bringing it in from Germany. According to information, Mr. Hassler's business associate was a mule for him and cheated him by selling the base for a higher price to customers and not giving him the money.
Another Confidential Informant told detectives that two young men that the victim trusted had killed him. This Informant further added that Lee had gotten in his car with the two young men and had $11,000 with him.
Mr. Hassler's business associate was interviewed and was very evasive and untruthful about his true name, as well as when and where he had last seen Mr. Hassler.
---
Susan McLaughlin - El Dorado County Homicide EG #73-1596
October 16, 2018
On Friday, March 2, 1973 Susan McLaughlin, a 19 year old Berkeley college student, left to catch a Greyhound bus to visit her family and her boyfriend in the Sacramento area. It was determined by several witnesses that Ms McLaughlin had actually caught the bus and made it to the Greyhound bus depot in Sacramento.
Susan had packed a backpack type bag containing her clothes for her weekend stay. On March 3, 1973, a citizen found her bag alongside Highway 50 between the Sacramento and the South Lake Tahoe area. Not knowing the connection of the bag to any reported crime; it was collected as found property at the time by local law enforcement.
Susan was reported missing on Sunday March 5, 1973 by both her mother and her boyfriend, after she didn't show up as scheduled. On March 10, 1973, Susan's half naked body was discovered in a remote area, approximately 100 yards off Highway 50, and 2.3 mile east of the small town of Kyburz by some Canadian tourists. Detectives determined that the suspect or suspects had brutally attacked her in a sexual manner.

---
Jenny Claire Campbell - El Dorado County Homicide #EG81-9688
October 16, 2018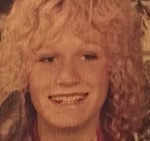 On May 10,1981,about 3:30 AM, 17-year-old Jenny Claire Campbell left her boyfriend's
Rancho Cordova residence after an argument to hitchhike to her mother's home two miles away. Ms Campbell was last seen at the intersection of La Lorna Street and Folsom Boulevard

On May 10, 1981, 1:20 PM, Jenny's nude body was found off Salmon Falls Road, about one mile north of Green Valley Road. Her body was found "sprawled," face down and her skull crushed by a rock (a bloody rock was found nearby the body). Her body was partially covered (from the waist up) with tree limbs and rocks and her clothes and purse were found scattered along Salmon Falls Road a few miles from the crime scene. Investigators determined that she had been killed at the scene and there was "other pieces of evidence found at scene".

On May 12, 1981, victim was identified. Investigators were informed by the family that a silver and turquoise ring was missing from her body.
---
Julie Schossow and Marilyn Putt - El Dorado County Homicides EG #82-10798
October 16, 2018
Julie Schossow and Marilyn Putt were close friends and both worked as blackjack dealers at the Harrah's Casino in South Lake Tahoe and were closely associated with Harrah's Casino employees. Both victims were together when they disappeared from their home around midnight of January 12, or early hours of January 13, 1982. Investigation determined that both victims were very likely kidnapped that evening and held captive for approximately (3) months at an unknown location most likely somewhere between South Lake Tahoe and the Placerville areas.

On June 6, 1982, almost six months later, the body of Marilyn Putt was discovered in the South Fork of the American River, one mile west of an area known as Chili Bar (Highway 193) not far from the small town of Placerville. Her body had been weighted down with chains and binding material and the cause of death appears to be ligature strangulation, with the time of death being estimated at 6-8 weeks prior to her body being found.

One month later, on July 9, 1982, the body of Julie Schossow was discovered also in the South Fork of the American River, approximately 150 yards from where Marilyn Putt's body had been discovered. She had a cord tightly wrapped around her neck two times and the coroner could not rule out the fact that she may have been bound together with Marilyn Putt. The cause of death appears to be ligature strangulation, with the time of death being estimated at 6-8 weeks prior to her body being found.
---
Sacramento Police Unsolved Homicide
August 16, 2018
BRIEF SUMMARY OF CRIME: On October 19, 2016, the Sacramento Police Department was called to the area of Connie Drive regarding a female who was
carrying a human skull attached to a stick. Officers made contact with a female transient who showed the human skull to officers. She led the officers to the rest of the remains which were located in a vacant lot amidst an apparent homeless camp.
The remains were later identified as Mai Ker Thao (pictured below), a transient who frequented the area. Detectives are seeking information regarding Mai Ker Thao's associates during the summer of 2016.
---
Sacramento Police Unsolved Homicide of Ronnie Lee Jones
November 28, 2017
On Saturday, December 3rd, 2016 at 2:06 AM, the Sacramento Police Department received a Shot Spotter activation in the 100 block of Redondo Avenue. Shortly thereafter a citizen called 911 and reported that someone was just shot. Officers and Fire personnel responded to the scene where they located Victim Ronnie Jones unresponsive. He had succumbed to his injuries and was pronounced deceased at the scene.
Based on the investigation, it was determined Jones and a known associate were sitting in a vehicle parked in a driveway when they were approached by two male suspects armed with firearms. The suspects fired multiple rounds into the vehicle fatally wounding Jones. The suspects fled the scene on foot.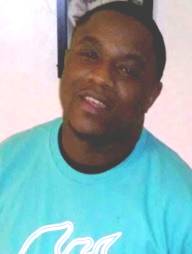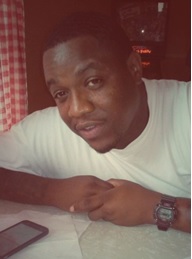 ---
Elk Grove Police Unsolved Homicides
October 31, 2017
On Friday, March 4, 2011 at 4:29 p.m., the Elk Grove Police Department responded to an emergency call regarding two men who had been shot. The caller indicated that the men were lying on the sidewalk on E. Stockton Blvd. south of Geneva Pointe Drive near the Park-n-Ride. Upon arrival, officers and emergency personnel discovered two men suffering from gunshot wounds to their upper torso. The victims were 65-year-old Surinder Singh and 78-year-old Gurmej Atwal.
---
Sacramento Sheriff Unsolved Homicide of Deputy Jeff Mitchell
October 31, 2017
Deputy Jeff Mitchell was shot and killed while conducting a traffic stop on a white van in the area of Dillard Road and Meiss Road at approximately 3:30 am. on October 27, 2006.
---
Sacramento Police Unsolved Homicide of Anthony Barajas
August 17, 2017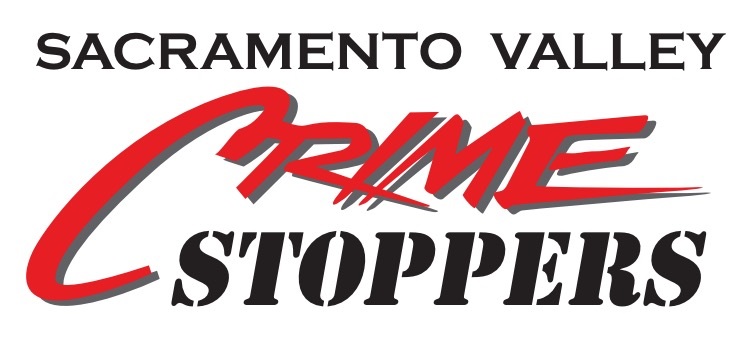 Police need help solving the murder of Anthony Barajas (Sacramento Police Case #15-182055)
Victim: Anthony Barajas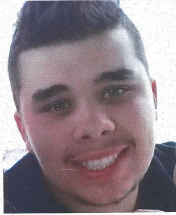 On Sunday, 6-28-15 at approximately 11:20 A.M the victim (Anthony Barajas) pictured above, was shot and killed by unknown assailant as he was driving on Meadowview Rd. The police and the victim's family need your help.
If you know who is responsible for this murder, or have any information on this case, please call the Sacramento Valley Crime Stoppers Program at 443-HELP (4357) or 1 (800) AA CRIMES, go to their website www.SacValleyCrimeStoppers.com , or use their P3 Mobile by Anderson software that you can download on your smart phone or Android device.


You can remain anonymous and could receive a REWARD of up to $1,000 should your tip lead to the arrest of the responsible(s).
---
Sacramento Police Unsolved Homicide of William 'Will' Murti
June 20, 2017
On Sunday, 7/3/16 at approximately 1:48 am, the Sacramento Police Department received multiple 911 calls from citizens who reported a man had been shot near 20th St / P St and needed help. Officers and medics responded, where they located Victim Will Murti suffering from multiple gunshot wounds. Although officers began CPR and attempted to perform lifesaving measures, Victim Murti succumbed to his injuries and was pronounced deceased at the scene.
During the preliminary investigation, detectives learned Victim Will Murti had been a patron at the Old Tavern Bar & Grill prior to being shot across the street. Although several witnesses and patrons were contacted and interviewed, detectives believe there are several additional witnesses who may be able to provide important details of the events that unfolded.
Detectives and family members of Victim Will Murti are asking anyone with information relating to this incident and/or the identity of the suspect to please contact Crime Stoppers at (916) 443-HELP, (800)-AA-CRIME, or by downloading the P3 Tip app via iPhone or Andriod by going online at www.sacvalleycrimestoppers.com
**REMEMBER, YOU CAN REMAIN ANONYMOUS**
---