HOMICIDE SPD - Colin Lee Reid, Jr.
August 17, 2023
On October 31, 2008, five days after his 18th birthday, Colin Reid, Jr., was shot in the head outside the apartment complex where he lived on Lampasas Avenue in North Sacramento.
---
HOMICIDE SPD 21-272145 CS 22-074
October 12, 2022
On Wednesday, September 22, 2021, at 8:36 PM, Isaiah Molina, age 18, was shot and killed near the Starbucks at 1042 Florin Road. A vehicle was observed on surveillance video fleeing the area following the shooting.
---
HOMICIDE SSD - Shannon Vielguth CS 22-070
October 04, 2022
On Saturday March 29, 2008, the Sacramento County Sheriff's Office Communications Center received a call regarding the discovery of possible human remains in the area of Tyler Island and the Georgianna Slough, located in Sacramento County.
Patrol deputies arrived to the location and determined the remains appeared to be human and requested Sheriff's Homicide Investigators respond to the scene. Over the next 3 days, Homicide Investigators, Criminalist from the Sacramento County District Attorney's Laboratory of Forensic Services and the Sacramento County Coroners Office processed the scene and exhumed the remains. The Coroner classified the case as a homicide and determined the victim was most likely killed in the fall of 2004.
Over the past 13 years, Sheriff's Investigators and the Coroner's Office have worked to identify the victim. The investigation included reviewing hundreds of Missing Persons reports, providing the media with photographs of clothing and jewelry found with the remains as well as a composite drawing of what the victim may have looked like. A facial reconstruction, using the victim's skull, was also released to the media at the time but the victim remained unidentified. In 2021, Investigators began a Genetic Genealogy Investigation. As a result of this investigation, the victim has been identified as Shannon Vielguth (Born 1969). Her identity has been confirmed with the DNA of a close family member. Vielguth used several last names, including Judkins, Hutchings and Joyce. Investigators learned Vielguth was transient during the 6 months prior to her murder, staying in Missouri, Oklahoma, Kentucky, Colorado, Nevada, and California. Based on law enforcement records, Vielguth was most likely in Reno NV and Sacramento in October of 2004 which coincides with the time she was most likely killed.
---
HOMICIDE SSD - Terry McCauley SSO 17-279761 CS 22-055
August 30, 2022
In the early morning hours of August 22, 2017, Terry McCauley was gunned down at his residence on Painter Way in North Highlands and discovered by his young daughter, who was also home at the time of the crime.
We just passed the 5 year anniversary and Homicide Detectives are seeking any information from the public on this case.
---
HOMICIDE Yolo Co SO Investigations CS Tip 20-06
August 18, 2022
On April 24, 2020 at 1:36 PM, the Yolo County Sheriff's Office responded to County Road 89 in rural Winters following a reported shooting at an occupied vehicle. Two juvenile male victims were uninjured during the shooting. A third juvenile, 17-year-old David Sanchez, was struck by gunfire and passed away two days later as a result.

The motive for the shooting does not appear to be a random act or a road rage incident. Based on video footage, it is believed that the suspect(s) were lying in wait for the victim's vehicle prior to the shooting. It is also believed that suspect(s) knew one or more of the victims. The shots were fired by someone in a small, dark-colored sedan last seen heading northbound on Road 89.
Photos of the vehicle used in the shooting were released by the Sheriff's Office.
---
HOMICIDE SPD 20-199629 CS 20-029
August 18, 2022
On the night of July 3rd, 2020 a shooting that occurred in the north west corner of The Marina Vista Housing Complex, off of Seavey Circle in Sacramento. Michael Love III was struck by gunfire and did not survive his injuries. A second person in the area was also struck by gunfire.

Detectives believe witnesses were in the area. Sacramento Valley Crime Stoppers is offering up to $1,000 for information assisting in the arrest of the suspect(s).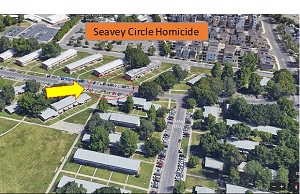 ---
HOMCIDE SPD 21-96591 CS 21-010
August 18, 2022
Kathy Robins, a woman in her mid-60s, was found dead along the American River Bike Trail on Saturday afternoon, April 10, 2021, and police are launching a homicide investigation.

Officers were called around 3:40 PM by a person who spotted what appeared to be a dead woman on the trail just south of Highway 160. near the bike trail's Mile Marker 3.

Responding officers found a woman with injuries that may have been suffered during an assault. Sacramento Fire Department personnel declared her dead at the scene. Police believe that the woman was living at a nearby encampment.
---
HOMICIDE PLACER CO SO 21-7693 CS 21-024
August 18, 2022
The Placer County Sheriff's Office is investigating the homicide of 30 year old James Pascual Rodriguez out of Grass Valley, CA. James body was located in a canal in Colfax, CA on August 5, 2021. Rodriguez's body was partially clothed and his feet were bound together. An autopsy revealed the cause of death was trauma related.
Rodriguez frequented the North San Juan area of Nevada County in addition to Grass Valley. Detectives from the Placer County Sheriff's Office are seeking any witnesses with information regarding Rodriguez death or recent events involving Rodriguez, which may be related to his murder.
---
HOMICIDE ON VERNER AVE. SSD CS 21-032
August 18, 2022
At approximately 11:47 p.m. on Thursday, August 05, 2021, the Sheriff's Communications Center received a call regarding a subject lying on the sidewalk in the 6400 block of Verner Avenue in Sacramento County.
Upon arrival, deputies located David Riggle, who sustained at least one gunshot wound. Deputies provided emergency medical aid to the victim; however, the victim was pronounced deceased at the scene by responding personnel from the Sacramento Metro Fire Department.
---
HOMICIDE SPD #19-190076 CS TIP #20-005
February 04, 2020
The Sacramento Police Department is currently seeking the public's help to Identify the persons responsible for this crime.
On Sunday, June 15, 2019, at approximately 11:19 PM, officers from the Sacramento Police Department responded to the 800 block of Calvados Avenue regarding a shooting. Officers arrived and located two victims with multiple gunshot wounds. One of the victims was identified as James Your. Officers immediately took lifesaving measures until relieved by Sacramento Fire Department personnel.
Both victims were transported to a local area hospital. Despite life-saving efforts, James Your succumbed to his injuries and was pronounced deceased at the hospital. The other male adult sustained anon-life-threatening injury. Officers conducted a canvass of the area and located multiple witnesses and evidence.
Homicide investigators do not believe this was a random act, and that incidents as far away as Shasta County may be related to the death of James Your.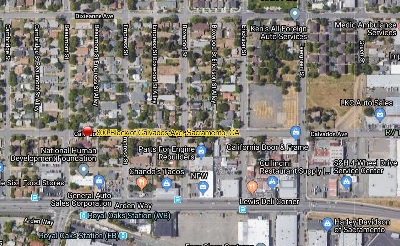 ---
HOMICIDE SPD Case# 15-182055 CS #15-022
January 14, 2020
On Sunday, JUNE 28, 2015, at approximately 11:20 AM, the victim, ANTHONY BARAJAS, was shot and killed by an unknown assailant as he was driving on Meadowview Road. The Suspect's vehicle is pictured here.
The Sacramento Police Department has pursued and exhausted all investigative leads, and to date, the murder of Anthony Barajas remains unsolved.
On December 30, 2019, Governor Gavin Newsom signed a proclamation authorizing a reward in the amount of $50,000 for new information leading to the arrest and conviction in a California court of any person who has committed or is charged with the commission of the murder of Anthony Barajas.

---
HOMICIDE, Elk Grove CS 19-042
November 12, 2019
On March 4, 2011, Gurmej Singh Atwal, 78, and Surinder Singh, 65, who wore turbans and kept beards as articles of their Sikh faith, were walking along Stockton Boulevard when an unknown assailant shot at them from what police believe was a gold or tan raised pickup truck. Singh died on the scene. Atwal died about a month later.
---
FATAL HIT AND RUN, Elk Grove Crime Stoppers Tip #19-041
November 08, 2019
On November 7, 2019, at 6:04 p.m., officers responded to the area of Waterman Road and Sheldon Road in Elk Grove regarding a person lying in the roadway that had been hit by a vehicle. When officers arrived, they discovered an unresponsive 85-year-old male, later identified as Edward Villasenor, lying in the roadway of Waterman Road, north of Sheldon Road.
Officers and medical personnel were unable to revive the man who was pronounced dead at the scene.
The preliminary investigation revealed the victim was standing on the west shoulder of Waterman Road just prior to the collision. The suspect vehicle was traveling northbound on Waterman Road when the vehicle veered across the roadway, for an unknown reason, and struck the victim. Witnesses described seeing a red-colored SUV with moderate to major front-end damage flee the scene northbound on Waterman Road and then made a westbound turn onto Calvine Road. The driver was described as a Caucasian or Hispanic male. Based on evidence recovered at the scene and the investigation, investigators believe the suspect vehicle to be a late 1980s to early 2000s GMC or Chevrolet SUV.
---
FATAL HIT AND RUN SACRAMENTO CHP 19-02
January 29, 2019
On January 27, 2019 at approximately 6:18 pm, the California Highway Patrol (CHP) received reports of a traffic collision on Walerga Road at Big Cloud Way. It was determined that an SUV and a motorcyclist, who was riding a 2006 Honda Shadow motorcycle, were traveling southbound on Walerga Road when a collision occurred between the two parties. CHP and Sacramento Metropolitan Fire Department personnel arrived on scene and discovered the motorcyclist, a 27 year old man from Foothill Farms, was deceased from the collision. He was later identified as Yuriy Oleynik, an off-duty EMT. The driver of the SUV immediately fled the collision scene and has not been located.
The SUV has been described as a newer model large black SUV similar to a Cadillac Escalade or Chevy Suburban with tinted windows and possible damage to its right rear.

---
Homicide Victim Joseph "Junebug" Ray SPD #93-44597 CS Tip #18-032
December 11, 2018
On May 27, 1993 at during the early hours of the morning Victim Joseph "Junebug" RAY and two witnesses were standing outside near the corner of Roanoke Ave and Clarkson Ct, near Grant High School in Del Paso Heights. A brown 4-door sedan drove by on Roanoke. There were at least three male black adults observed inside the vehicle. When the sedan reached Clarkson Ct, several shots were fired from the sedan which continued driving out of the area. Victim RAY sustained a gunshot wound that left him paralyzed from the waist down. He would live the following 25 years disabled in a wheelchair.
A subsequent investigation into the shooting ensued in 1993. Detectives at that time had information to believe that Victim RAY had problems with someone earlier in the night. Detectives had information that someone named "Chief" was involved in some way. However, since the investigation was closed in 1993 there is now limited information regarding this case.
Victim RAY died in October 2018. It was determined that the cause of his death was related to his injuries sustained during the 1993 shooting. The investigation was reopened as a homicide investigation. Detectives are hoping that anyone with information related to the 1993 shooting will come forward. Crime Stoppers will provide a CASH REWARD in some cases to those who provide information that leads to an arrest.
Sacramento Crime Stoppers Tip #18-032, SPD #93-44597
---
FATAL HIT AND RUN / STOCKTON BL/ JENSEN SAC
December 09, 2018
On October 23, 2019, at approximately 5:05 AM, Samuel J. Treas, 54, was crossing the street at Stockton Boulevard and Jensen when he was struck by a hit-and-run driver. Mr. Treas was crossing with the light and was in the crosswalk. The vehicle was a 2013 to 2015 black Nissan Altima sedan. The vehicle would have sustained significant damage to the right side and mirror.
Mr. Treas died from his injuries on November 18, 2018. He was a retired Sacramento Regional Transit Operator and was married to his wife Kristine for 26 years. He leaves behind two children, a son, 20 and a daughter, 17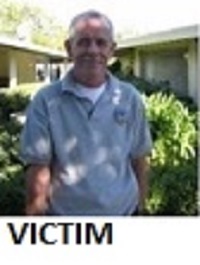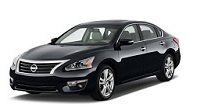 ---
Crime Stoppers Tip #18-027, Homicide, SPD #18-314421
November 27, 2018
The Sacramento Police Department is seeking assistance in identifying the person responsible for this crime.
On May 5, 2018, Victim Roy Eunice was taking the trash out when he was confronted by two subjects and shot once to his upper torso. He was able to stumble into his apartment and ask his twin 10-year-old daughters for help. They bravely called 911 and put pressure on his wound but were unable to save their father. This will be the first Christmas without their father and the family would like nothing more than to see this homicide get solved.
The incident occurred in the Oak Park (4th Ave Park) neighborhood and BOE gangsters are suspected to be involved. Crime Stoppers is willing to pay up to $1000 for information that leads to an arrest. You can make a tip and remain anonymous.
---
Crime Stoppers Tip #18-025, Homicide SPD #18-153220
November 27, 2018
The Sacramento Police Department is seeking assistance in identifying the person responsible for this crime.
In the early morning hours of May 22, 2018, RC CARRIER was sitting in his vehicle in the area of Grand Avenue and Dry Creek Road. CARRIER was shot multiple times and did not survive his injuries.
---
Halley Wing - El Dorado County Homicide - EDSO #P86-13044
November 06, 2018
On June 2, 1986, 76-year-old Halley Wing, a grandfather and former law enforcement officer, was gunned down in the driveway of his son's ranch in the small town of Rescue.
The day of the murder, the family had plans to celebrate his son's 49th birthday when Halley noticed a blue sedan driving up the driveway to his son's empty home, which was next door to his home on the adjoining property. Halley drove over to investigate while his wife, Bernice, watched through binoculars and observed one of the two suspects get into the passenger side of Halley's car and opened fire.
The following items were stolen the day of the murder. El Dorado County Code Case Task Force believe someone may have unknowingly purchases, received, and/or have one of the items and not know it. It could be a clue that identifies the killers:
Three jewelry boxes: 1) walnut type wood, 2) shiny finish wood chest approximately 8 inches by 8 inches by 12 inches, and 3) low profile jewelry box 6 inches by 8 inches by 12 inches.
Two high school class rings: 1) El Dorado High School 1965 with blue stone, and 2) El Dorado High School 1957 with blue stone.
Guns: 1) 12 gauge Supermatic "High Standard" Model C-100 with the initials "F.D." near the end of the barrel, 2) Remington .22 caliber Score Master Model 511 rifle with "R779" on left side of the barrel near bolt and "W27" on the right side, 3) Winchester 12-gauge Model 97 antique with tape on the pistol grip, and 4) Winchester 30/30 lever-action Model 94 with serial number 1159528.
---
Lee Hassler - El Dorado County Homicide - EG 76-12572
November 06, 2018
On October 6, 1976, Lee Hassler's body was found wrapped in a tarp which was then bound with rope. Mr. Hassler was clothed except for footwear.
Mr. Hassler's body was tossed over the American River bank near Mile Marker 41.47 on highway 50, and an autopsy later revealed that he had two gunshots to his head. Victim's car was located about three weeks later in the Kaiser Hospital parking lot in Richmond, California, and two unidentified fingerprints were found in the vehicle. During the autopsy, the slugs were retrieved from his body but were damaged and could only be approximated as being .22 caliber.
Mr. Hassler had been in Germany just prior to his murder and had told his brother that he came home early because someone cheated him and he was going to take care of it. He told a friend that he had a problem with one of his business associates.
A Confidential Informant working with the Oakland Police Department advised that Mr. Hassler was selling "base" for LSD, bringing it in from Germany. According to information, Mr. Hassler's business associate was a mule for him and cheated him by selling the base for a higher price to customers and not giving him the money.
Another Confidential Informant told detectives that two young men that the victim trusted had killed him. This Informant further added that Lee had gotten in his car with the two young men and had $11,000 with him.
Mr. Hassler's business associate was interviewed and was very evasive and untruthful about his true name, as well as when and where he had last seen Mr. Hassler.
---
| | | |
| --- | --- | --- |
| Page 1 of 3 | 48 Records | Prev | Next |