If you have information concerning these suspects: 1(800)-AA-CRIME
If your tip led to an arrest - You may have a REWARD. Call 1-800-AA-CRIME between 12 & 1 PM (PST) any Tuesday to check for any pending Rewards.
Like us on Facebook!
Sponsor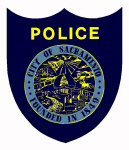 FATAL HIT AND RUN CS 22-034
June 22, 2022
Officers of California Highway Patrol North Sacramento are searching for a driver of a Toyota Camry who may have witnessed a fatal crash in the Citrus Heights area earlier this month. A motorcyclist was killed in the collision which happened at around 9 a.m. on June 10 along Antelope Road at Interstate 80.
The vehicle is a 2005-2006 Camry in a pink or purple color with a sunroof and aftermarket white-spoked rims.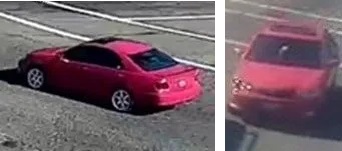 ---
Alejandro TRIGALES
May 18, 2022
STATUS
: WANTED
Last Known Address: 6900 Block of Hazel, Orangevale
Case: X-3939934, WARR Fel: 3 Misd: 1
Wanted By: SSD PROPERTY CRIMES
Alejandro Trigales currently has felony warrants out for his arrest for possession of drugs, a firearm and Robbery. In January 2022, Trigales was stopped in a vehicle. During a search or Trigales and his vehicle, deputies recovered narcotics and a firearm. In March 2022, Trigales entered a business in the Arden area, selected a large quantity of merchandise and attempted to leave without purchasing the merchandise. While Trigales was being detained by employees, Trigales sprayed them with pepper spray in an attempt to escape. Trigales failed to show up for court on both cases and warrants have been issued for his arrest.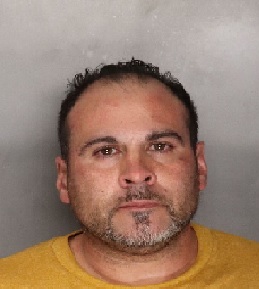 ---
CARJACKING SSD ROBBERY 22-103636 CS 22-031
May 03, 2022
On April 11, 2022, at approximately 1:50 AM, the Victim was unloading luggage from his vehicle in front of his residence on the 6200 block of 41st Street when he was approached by a group of five male juveniles aged 15-18. The subjects demanded his vehicle keys, and the victim stated he could see the handle of a firearm inside Suspect #2's jacket pocket. Suspects 2 and 3 followed the victim into his garage where they obtained the victim's vehicle's keys. All 5 suspects entered the vehicle and fled north on 41st Street. The victim's surveillance camera captured images of Suspects 2, 3, and 4. The vehicle was located abandoned approximately forty minutes later on Rodolfo Ct.

Suspect #1: Black male juvenile, 15-18, 6'00'', 160-170 pounds, black jacket with gold emblem on front, basketball shorts, tennis shoes.

Suspect #2: Black male juvenile, 15-18, light skin, 5'09'', 150-160 pounds, black puffy jacket, green/black camouflage pants, black shoes, black facemask, black firearm.

Suspect #3: Hispanic male juvenile, 15-18, 5'07''-5'08'', brown curly hair, black hooded sweatshirt with yellow and red writing or design on front, red t-shirt underneath, blue jean shorts, red/white basketball shoes (possibly Jordan Carmine 6's).

Suspect #4: Hispanic male juvenile, 15-18, 5'01''-5'03'', thin, black sweatshirt, blue pants, black tennis shoes, black facemask

Suspect #5: Black male juvenile, 15-18, no further description available.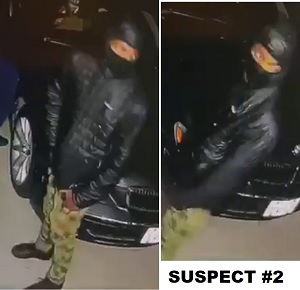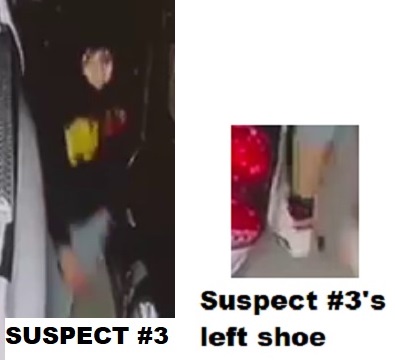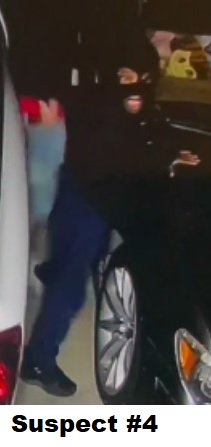 ---
PLACER HOMICIDE OF ERICA WRIGHT CS 22-028
April 21, 2022
Placer County Sheriff's Office is investigating after a woman was found dead inside a home early Wednesday morning, April 20, 2022.
Deputies responded to a 911 call shortly after midnight at a home on Livoti Avenue in Roseville, the sheriff's office said.
When deputies entered the home, they found the body of 41-year-old as Erica Marie Wright. The death has been ruled a homicide.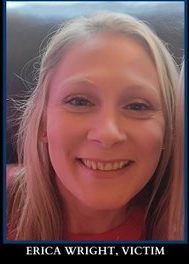 ---
GRAND THEFT SPD 22-96540 CS 22-024
April 11, 2022
On April 6, 2022, a special-needs therapy bike was reported stolen from Earl Warren Elementary School. It was custom-built for the 10-year-old victim and donated by Shriners Hospital. The bicycle was being stored at the school, and the theft likely occurred between March 9 and March 14.
The bike is described as a ProSeries Foot Amtyke Therapeutic Tricycle, Boys, Red, serial #50FC1416, valued at over $1,000.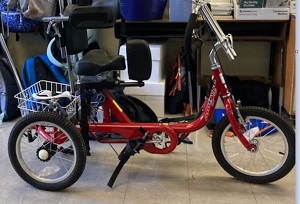 ---
ARMED ROBBERY SSD 22-93677 CS 22-023
April 07, 2022
On April 1, 2022, at 2:20 PM, two victims were leaving Roxy Restaurant on Fair Oaks Blvd. Two suspects armed with semi-automatic handguns exited a Chevy Silverado, pointed the handguns at the victims, and demanded a victim's wallet and Rolex Submariner. The suspects assaulted the victim, resulting in visible injuries. The suspects took the watch and fled in the Silverado.
Suspect 1: Black male, 20 - 25 years old, 5' 08" to 5' 10", 150 - 165 pounds, wearing a black jacket, dark facemask, green pants, and white/black tennis shoes.
Suspect 2: Black male adult, 20 - 25 years old, 5' 11" to 6", 160 - 170 pounds, wearing a dark jacket, dark facemask, red pants, and black tennis shoes.


---
SHOOTING IN DOWNTOWN SACRAMENTO CS 22-020
April 03, 2022
Six dead and at least 16 wounded in a shooting in downtown Sacramento at about 2:00 AM on April 3.
Provide any information you have, including cell phone videos - every little bit helps.
The victims' families need to know what happened - and you can make a difference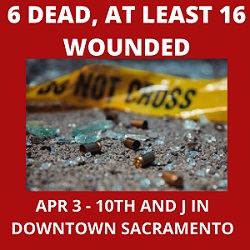 ---
BURGLARY ALHAMBRA BLVD, SACRAMENTO CS 22-019
March 29, 2022
TWO ARRESTS HAVE BEEN MADE
Do you know these suspects? They burglarized offices at the Cannery at 1601 Alhambra Blvd, taking, among other items, Great Highland Bagpipes, a video camera, laptops, and clothing, and documents.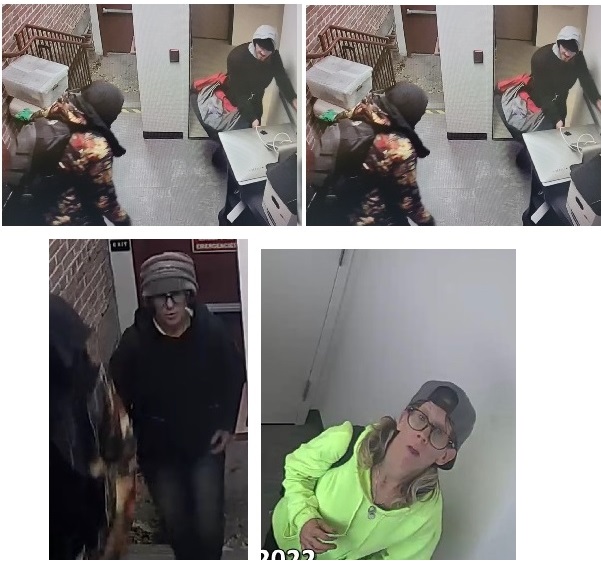 ---
BURGLARY Placer SO CS 22-015
March 24, 2022
This suspect stole approximately $30,000 worth of tools from Superior Fence Construction and Repair, Inc., in Rocklin.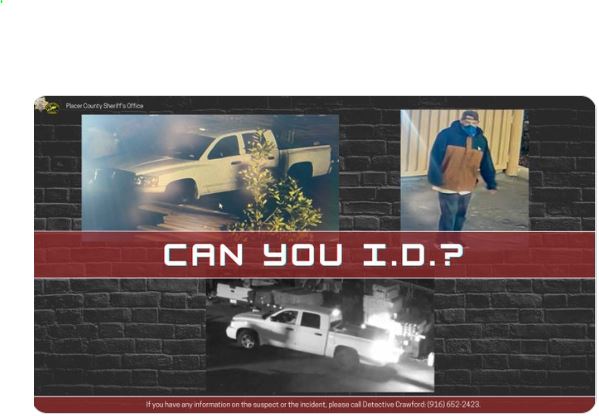 ---
HOMICIDE CHPD 21-07562 CS 21-039
March 16, 2022
On September 25, 2021 at approximately 9:30 pm, the Citrus Heights Police Department received 911 calls related to a shooting at the Montage Apartment Complex located at 12801 Fair Oaks. Responding officers observed a vehicle, matching the description provided by 911 callers, leaving the area.
The vehicle was stopped in the area of Oak Ave & Fair Oaks Blvd. An occupant of the vehicle was suffering from gunshot wounds. CHPD provided emergency medical aid; however, the victim was pronounced deceased.
The initial crime scene was located at the apartment complex. The victim's vehicle is a green Honda ACCORD. The occupants of the vehicle were two Hispanic male adults and one Hispanic female adult.
Investigators are seeking information from anyone who might have had contact or seen this vehicle prior to the shooting.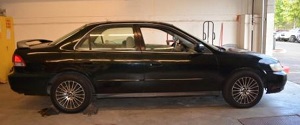 ---
ARMED SMASH AND GRAB ROBBERY Roseville PD 22-11459 C S 22-014
March 07, 2022
SUSPECTS CAUGHT ON CAMERA
KCRA 3 video shows around 10 people smashing the glass at Valliani Jewelers and reaching in to grab the jewelry before running into the nearby JCPenney.
The Roseville Police Department said one person held a gun while the others destroyed the store's cases and took the merchandise. All 10 thieves are believed to be between 16 and 22 years old.
Surveillance footage caught the thieves escaping in two cars that were waiting outside the mall, described as a silver four-door Chevrolet and a bright orange Dodge Charger.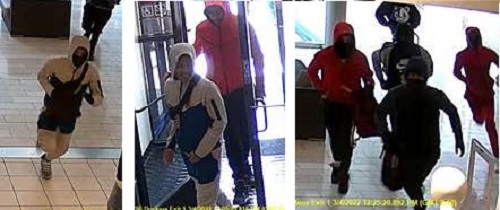 ---
CARJACKING SPD NCU-N 21-287805 CS 22-012
February 28, 2022
On October 7, 2021, at approximately 8:30 AM, the suspect entered victim's vehicle, which was warming up in the garage. The victim saw the man inside the vehicle and grabbed the driver's side door handle. When the victim grabbed the handle, the suspect back out of the garage and drove off northbound on Bankside Way, dragging the victim out onto the street until the victim let go. Minutes later, the vehicle was left parked and running at the intersection of Bankside Way and Mabry Dr.

Surveillance video shows the individual depicted above leave the victims vehicle at the intersection and walk east on Mabry Dr. towards Hoyt St, then running northbound on Hoyt St. It is possible the suspect stays at the Westview Ranch Apartments at 500 Bankside Way.

The suspect is described as a Black male, 20-30 years old, average build, full beard, medium length twisty hair. He was wearing a black hooded sweatshirt with white graphics on the back and lettering on the front, black pants, and white flip fops with white socks.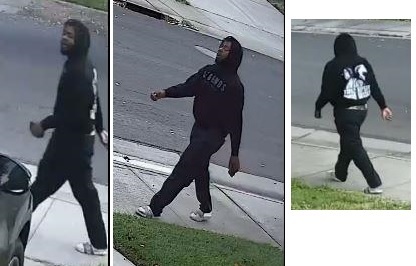 ---
BATTERY EGPD
February 15, 2022
Keynisha Ranell MITCHELL is wanted for Battery and Theft. She is also wanted in connectin with a recent assault on three Elk Grove middle-school children.
MITCHELL is described as a 30-year-old Black female, born March 25, 1991. She is 5' 1", and weighs 165 pounds, with black hair and brown eyes.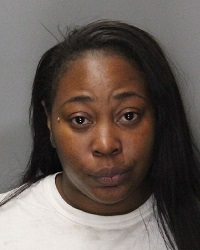 ---
SHOOTING CHPD 21-08149 CS 21-035
February 08, 2022
On October 18, 2021, CHPD's Communication Center received a 9-1-1 call from the store clerk at the 7-Eleven located at 6180 Auburn Blvd. who stated that he had been shot. During the investigation, CHPD discovered that an unknown BMA wearing a black ski mask, black pants, and a black hooded sweatshirt with a black backpack entered the businesses and had a verbal altercation with the store clerk. During the altercation, the suspect reached into his black backpack and shot the victim through the backpack. The suspect then fled on foot.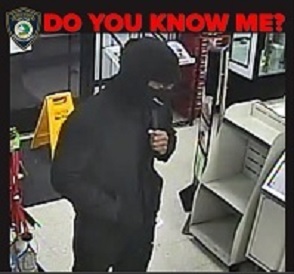 ---
FATAL HIT AND RUN CHP-North CS 21-001
February 01, 2022
On December 23, 2020 at approximately 6:40 PM, North Sacramento CHP Area units were dispatched to a call of a traffic collision involving a pedestrian that occurred within the ARCO Gas Station, located at 2200 El Camino Avenue, in Sacramento. Upon arrival on scene, CHP Area units discovered that a 34-year old female from Sacramento had sustained life-threatening injuries as a result of being involved in a collision with an unknown vehicle. The victim was immediately transported to a nearby hospital for her injuries. The vehicle involved fled the scene of the collision prior to CHP units arriving on scene.
Upon further investigation, North Sacramento CHP Area officers determined the vehicle involved to be a maroon over silver, large capacity van, driven by an unknown male (see attached photos).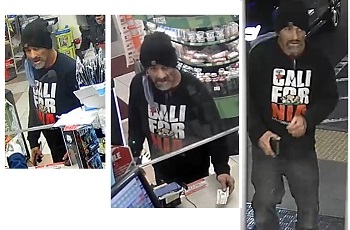 ---
FATAL HIT AND RUN SPD 21-314049 CS 21-037
January 31, 2022
On November 1, 2021, at 12:43 am, a video shows the victim crawling across J Street between 28th Street and 29th Street and then laying in the #2 lane. The victim was known to suffer from mental illness and to lay in roadways. A blue Dodge Ram traveling east on J Street ran over the victim and continued east on J Street. The Dodge Ram was last seen northbound on 30th Street at H Street.
The Dodge possibly sustained damage to the front passenger side and undercarriage. The Dodge is seen with step bars. The victim did not survive the collision.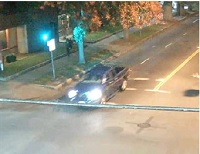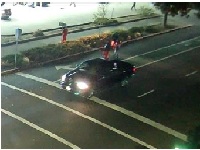 ---
FATAL HIT AND RUN Rocklin PD 21-3511 CS 21-004
January 31, 2022
Rocklin police are asking the public for help in finding the driver who killed a 30-year-old man in a hit-and-run on February 4.
About 10:50 p.m. Thursday, officers responded to a report of a person "laying in the roadway" on Sierra College Boulevard near Schriber Way. The area is just south of the Rocklin Shopping Centers.
Officers arrived and found Trevor Swahn in the road. They believe Swahn was hit by a car. Medical personnel pronounced Swahn dead at the scene. Swahn was a 30-year-old man with physical disabilities.
Investigators do not have a description of the vehicle that struck Swahn, but it will have front-end damage.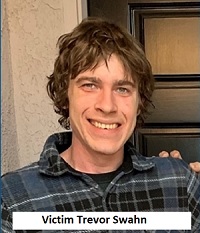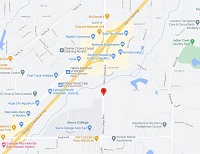 ---
FATAL HIT AND RUN, CHP North CS 20-041
January 31, 2022
The California Highway Patrol is seeking the public's help to identify the person responsible for a fatal hit-and-run.
On October 20, 2020, at approximately 7:10PM, Kia Goss, 40 years old, was killed in a hit-and-run near Antelope, The CHP said she was on her skateboard in the bike lane when the driver went into the lane and hit her. The vehicle was driving northbound on Watt Avenue at Elverta Road. The driver immediately left the scene.
The California Highway Patrol said the vehicle may possibly be a red 2015-2019 Dodge Ram truck, and it may have damage to the passenger side near the headlight and grille.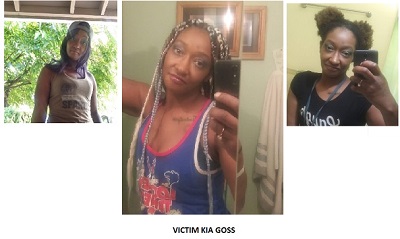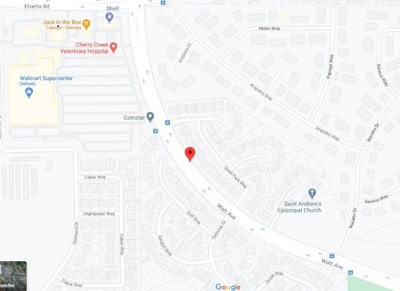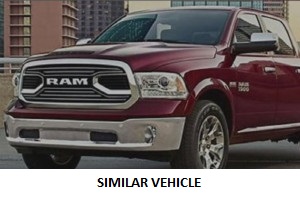 ---
HIT AND RUN MAIN & GREENBACK CHP-E CS 22-004
January 18, 2022
During a New Years Eve celebration on January 1, 2022 at approximately 12:20 AM, East Sacramento CHP officers responded to a call of a vehicle which struck a pedestrian on Main Avenue, north of Greenback Lane in Orangevale. A female pedestrian was struck in the roadway and the driver of the involved vehicle failed to stop and fled from the scene. As a result, the pedestrian suffered serious injuries.
We are seeking help from the public to help us identify the involved driver and or vehicle. The driver is believed to be a male with no other physical description. The involved vehicle is believed to be a gray 2013-2018 Ford C Max, similar to the type of vehicle pictured here.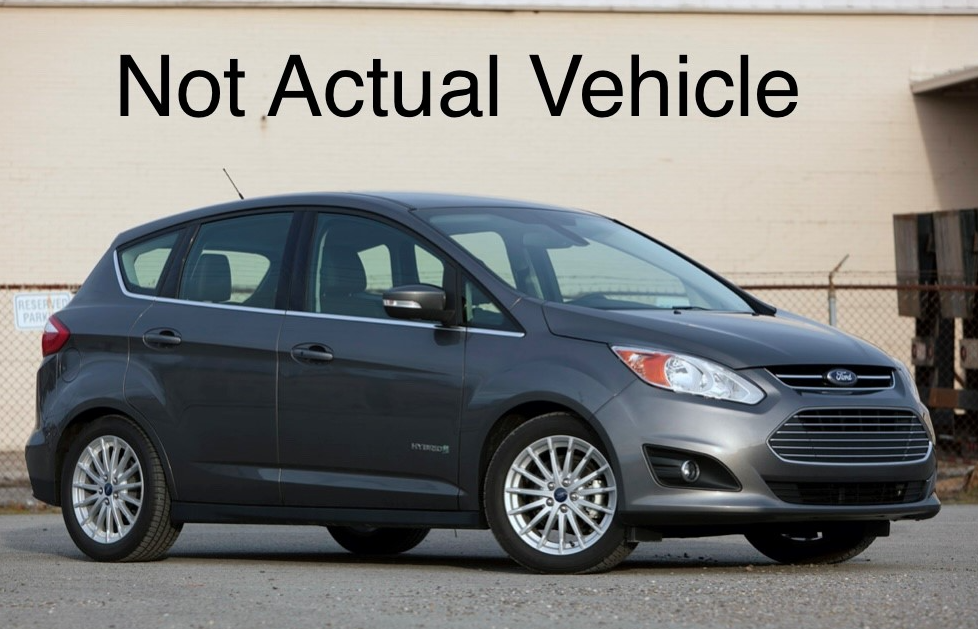 ---
HOMICIDE SPD 21-342571 CS 21-049
December 28, 2021
ONE SUSPECT HAS BEEN IDENTIFIED AND ARRESTED!!
CAN YOU IDENTIFY THE SUSPECT ON THE LEFT?
On Monday, November 29, 2021, at approximately 11:50 AM, shots were fired in front of 724 Lampasas Avenue in Sacramento. Upon arrival, officers located two victims who were shot and subsequently transported to a nearby hospital. One victim did not survive.
Suspect #1: Black male adult, 30- 35, medium build, with a mustache and dark skin. He wore all black clothing with a cartoon glove with a man inside, 'WORLD" below the globe in green.
Suspect #2: Male adult, possibly half Hispanic, half Black, heavy set. He wore a black jacket with green shirt.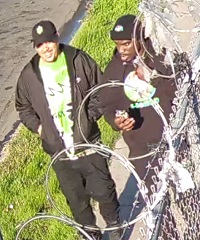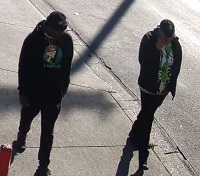 ---
| | | |
| --- | --- | --- |
| Page 1 of 3 | 43 Records | Prev | Next |