Sponsor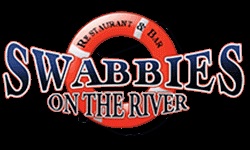 HOMCIDE SPD 21-96591 CS 21-010
April 13, 2021
Kathy Robins, a woman in her mid-60s, was found dead along the American River Bike Trail on Saturday afternoon, April 10, and police are launching a homicide investigation.

Officers were called around 3:40 PM by a person who spotted what appeared to be a dead woman on the trail just south of Highway 160. near the bike trail's Mile Marker 3.

Responding officers found a woman with injuries that may have been suffered during an assault. Sacramento Fire Department personnel declared her dead at the scene. Police believe that the woman was living at a nearby encampment.
---
ARMED ROBBERY NCU 4-5 SPD 21-83609 CS 21-008
March 30, 2021
On March 28, 2021, the suspect entered USA Mini-mart on Greenhaven Drive. He walked past the register and
selected a candy bar. The suspect approached the counter and handed the victim a note. The note stated, "I have a loaded gun in my pants. Empty the register and hand me all of the money and no one gets hurt". The victim gave the suspect the money, and the suspect left. The suspect was last seen on video walking south on Green Haven Dr.
The suspect is described as a Black male with light complexion. He has a thin build and large hair/afro. He wore a black mask, black t-shirt with a zipper smiley face and the words "Anti Social" underneath. He also wore dark grey torn pants and black and white shoes.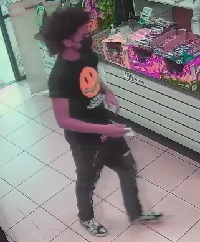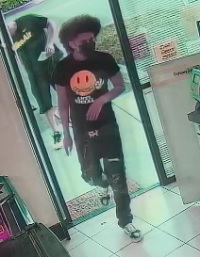 ---
FATAL HIT AND RUN Rocklin PD 21-3511 CS 21-004
March 18, 2021
Rocklin police are asking the public for help in finding the driver who killed a 30-year-old man in a hit-and-run on February 4.
About 10:50 p.m. Thursday, officers responded to a report of a person "laying in the roadway" on Sierra College Boulevard near Schriber Way. The area is just south of the Rocklin Shopping Centers.
Officers arrived and found Trevor Swahn in the road. They believe Swahn was hit by a car. Medical personnel pronounced Swahn dead at the scene. Swahn was a 30-year-old man with physical disabilities.
Investigators do not have a description of the vehicle that struck Swahn, but it will have front-end damage.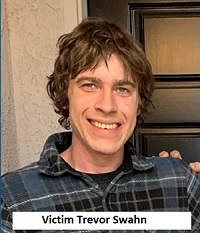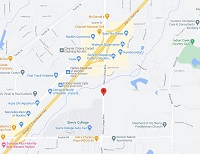 ---
ASSAULT WITH A DEADLY WEAPON SPD NCU 3-6 21-56843 CS 21-007
March 16, 2021
On February 28, 2021, at 8:54 PM, officers responded to the Chevron Station on Richards Boulevard and found an employee unconscious and bleeding from the head. Video showed a suspect entered the gas station and got into an altercation with the employee. The suspect threw multiple small items at the victim before picking up a 4-foot plastic folding sign and striking the victim on the head, causing him to lose consciousness and fall to the floor. The suspect removed an item from the victim's pants pocket while he was unconscious. The suspect got into a dark blue Hyundai Elantra and fled westbound on Richards Boulevard.
The suspect is described as a Black male, 21 to 25 years old, 5' 08" to 5' 10" tall, with short dark hair and a medium build. He wore a black jacket, black T-shirt with white writing, and camo skinny jeans.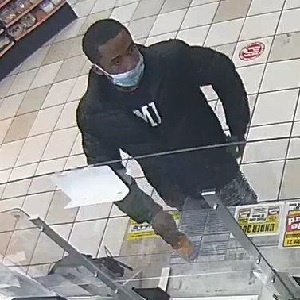 ---
FATAL HIT AND RUN -SONORA CS 21-006
March 03, 2021
SUSPECT IDENTIFIED AND ARRESTED MARCH 25, 2021
The California Highway Patrol in Jamestown is looking for the person who killed a Sonora teenager in a hit and run crash on Sunday, February 28.
The incident happened just after 5 p.m. on Highway 49 near O'Hara Drive. Molly Burgess, 17 years old, was hit by a car. That driver fled. Officers found Molly in a ditch with serious injuries.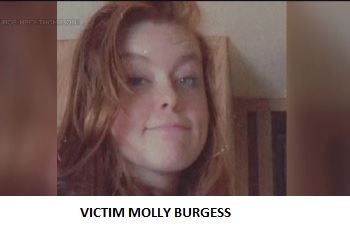 ---
ARSON SFD 21-56575 CS 21-005
March 02, 2021
SUSPECT IDENTIFIED AND ARRESTED
On February 28, 2021,at 2:40 PM, this individual used spray lacquer and a firework to ignite a fire in a Walmart on Truxel Road. He is known to Loss Prevention for theft in the store.
The suspect is described as a White male in his 20's, 6' 02" tall, 190 pounds, with blond hair, a blond goatee, and wearing a skull and crossbones do-rag. He drove off in a 1990s red two-door Honda or Nissan.

---
SACRAMENTO MIDTOWN PEEPING TOM CS 21-003
January 23, 2021
Recently there have been numerous reports and/or calls for service of a suspicious male subject loitering, peeping, masturbating and/or attempting to break into females residences in the midtown area. The suspect(s) oftentimes has left items at the scene such as used condoms, women's underwear, flowers and a wig. The reports have come from numerous locations primarily in the midtown area near Sutter General Hospital but a recent report was as far as McKinley Village.

These incidents are mostly occurring in the late night and early mornings hours with the suspect(s) fleeing before PD arrival. It is unknown at this time if this is the same suspect every time or if there are numerous suspects. It appears likely that the suspect(s) live in proximity to the locations or that the suspect(s) may be transient living/frequenting the area of 29th/C St.

The man is described as a young male who often wears all black and a Raiders beanie. He also carries a large stick to reach over fences and unlock them. He is believed to be around 5' 09" tall.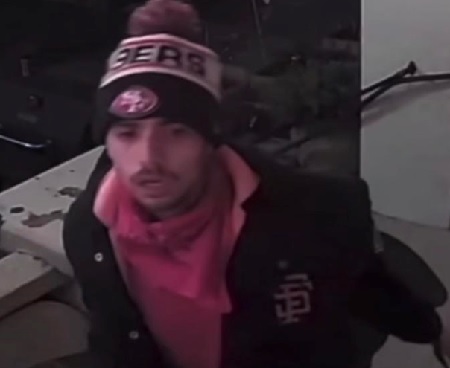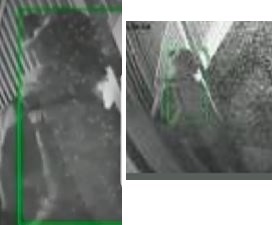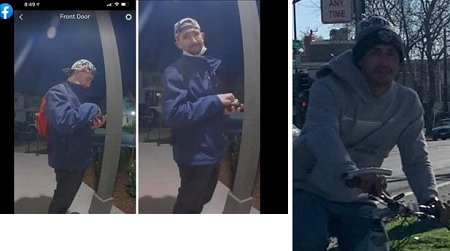 ---
HIT AND RUN SPD Major Collision Unit 21-6826 CS 21-002
January 09, 2021
On January 8, 2021, at 9:40 AM, this vehicle struck and severely injured a pedestrian at the intersection of Stockton Blvd and 47th Ave.
The vehicle is believed to be: 2015 (or newer) Dodge Charger, white in color, silver rims, possibly a base "SE" model. The vehicle will have damage to the driver's side mirror and windshield.

---
FATAL HIT AND RUN CHP North CS 21-001
January 05, 2021
On December 23, 2020 at approximately 6:40 PM, North Sacramento CHP Area units were dispatched to a call of a traffic collision involving a pedestrian that occurred within the ARCO Gas Station, located at 2200 El Camino Avenue, in Sacramento. Upon arrival on scene, CHP Area units discovered that a 34-year old female from Sacramento had sustained life-threatening injuries as a result of being involved in a collision with an unknown vehicle. The victim was immediately transported to a nearby hospital for her injuries. The vehicle involved fled the scene of the collision prior to CHP units arriving on scene.
Upon further investigation, North Sacramento CHP Area officers determined the vehicle involved to be a maroon over silver, large capacity van, driven by an unknown male (see attached photos).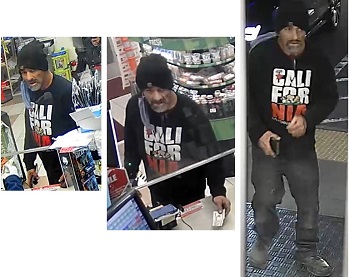 ---
STOCKTON HOMCIDES CS 20-044
December 18, 2020
Police are investigating after a teenager was gunned down and killed in Stockton on December 17 on Kelley Drive. Police responded to the scene around 1 p.m. and found a 15-year-old boy who had been shot.
On December 5, Stockton Police said another 15-year-old was shot and killed in front of his mother while going through a Burger King drive-thru. Officers said the suspect shot through the passenger side of the car.
---
| | | |
| --- | --- | --- |
| Page 1 of 6 | 56 Records | Prev | Next |