If you have information concerning these suspects or unsolved crimes: 1(800)-AA-CRIME
If your tip led to an arrest - You may have a REWARD. Call 1-800-AA-CRIME between 12 & 1 PM (PST) any Tuesday to check for any pending Rewards.
Sponsor
Indecent Exposure Suspect Sought Elk Grove PD, Crime Stoppers Tip #19-011
March 24, 2019
The Elk Grove Police Department is asking for the community's assistance with identifying a suspect who wanted for five indecent exposure incidents that have happened in the City of Elk Grove as well as in other neighboring jurisdictions.
In all cases, the male drives up to the victim, exposes himself while masturbating, once he gains the victim's attention he leaves the area. The incidents started January 30, 2019, and the most recent incident occurred on March 14, 2019. There have been no reported injuries during any of these incidents. Some of the incidents have occurred in or near shopping center parking lots.
The suspect is described as a Hispanic male adult, 30-40 years old, and balding
The vehicle description in all cases has been described as two-door Honda Accord with a black colored paper plate with "5 STAR" printed in yellow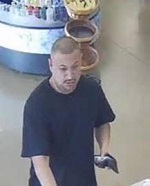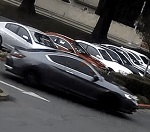 ---
Theft of US Mail Truck, USPS Case #2731954-MT, Crime Stoppers Tip #19-010
March 13, 2019
UPDATE: On March 11, 2019, at around 9-9:15 am a white 24 - 26' box truck containing US Mail was stolen. The truck was parked near Parkway Boulevard and Industrial Boulevard in Wet Sacramento in the vicinity of the Sacramento Postal Plant.
A dark-colored Mercedes was observed in the area around the time the truck was last seen. Per a witness description, the driver and passenger of the Mercedes were white males.
There is an aluminum plate that runs across the front of the box part of the truck. The truck bears CA license plate # 94780J2. The truck is all white with the company names: JAlex and Pacific Alliance Transport.
A Bank of America Business MasterCard was in the truck when stolen. This card has been used multiple times since March 11. The suspect has been using the MasterCard around the North Highlands/Antelope area. The suspect was also observed driving a light brown Lexus (possibly RX).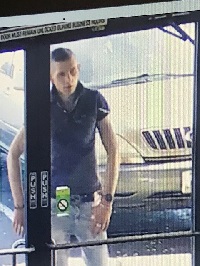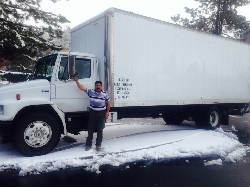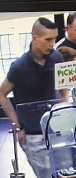 ---
Armed Robbery, SPD 19-59512, Crime Stoppers Tip #19-009
February 26, 2019
The Sacramento Police Department is currently seeking the public's help to identify the person responsible for this crime.
On February 24, 2019, officers were dispatched to the above address regarding a subject who had been robbed at the Dollar General store on Willow Street. Upon arrival officers found a victim bleeding substantially from his head from several lacerations. Per the victim a subject who frequents the area tried to steal his bike. The victim caught up to the subject and a struggle over the bike ensued. During the struggle the suspect brandished a chrome handgun with a black handle and pistol whipped the victim in the head five times. The victim retained his bicycle.
Video surveillance at the store captured images of the suspect but not the incident. The suspect was last seen leaving on foot eastbound through the Dollar General parking lot.
The suspect is described as a Black male adult with short "twisties" wearing a rainbow jacket and blue jeans.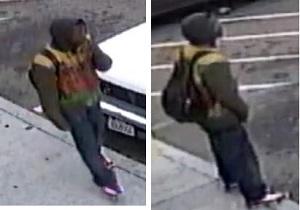 ---
HOMICIDE OF RISETRUTH VANG, SPD 19-54524 Crime Stoppers Tip #19-008
February 26, 2019
STATUS
: SOLVED
AN ARREST HAS BEEN MADE
On Wednesday, February 20, 2019, officers from the Sacramento Police Department responded to the 2900 block of North Meadows Place regarding a missing person investigation. The victim, 73-year-old Risetruth Vang, had not been heard from by family members and was not at his residence.
An initial missing person investigation was started by officers; however, it was believed Risetruth Vang may have been the victim of foul-play. Homicide Detectives and Crime Scene Investigators responded to the scene and took over the investigation. Through further follow-up and evidence on scene, detectives are now treating this as a potential homicide investigation.
The missing person, 73-year-old Risetruth Vang, is 5 foot 3 inches tall and weighs 140 lbs. Victim Vang is considered at-risk due to his age and medical conditions. He was last seen Monday, February 18, 2019 by neighbors in the 2900 block of North Meadows Place in South Sacramento. Victim Vang's primary language is Hmong and detectives believe he may be critically injured or deceased.
While the investigation is still very active, detectives believe this is an isolated incident.
This press release is a summary of the facts known at this time. This incident is being actively investigated and the information contained in this press release is subject to change. Additional details will be released as they become available.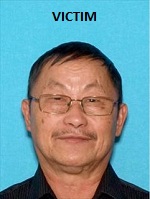 ---
Bank Robbery FBI Crime Stoppers #19-006
February 05, 2019
STATUS
: WANTED
The Federal Bureau of Investigation is currently seeking the public's help to identify the person responsible for this crime.
On Wednesday, January 2, 2019, at approximately 1:43 PM, the US Bank located at 1020 White Rock Road, El Dorado Hills, California was robbed by an unknown male. The suspect entered the bank, approached the victim teller and presented a demand note. The victim teller read the note and complied with the suspect's demands. The suspect took the money and the note and departed.
The suspect is described as a White male adult, approximately 5' 09" tall, with a thin build. He wore a gray hoodie, a baseball cap, dark-colored shorts, and dark shoes.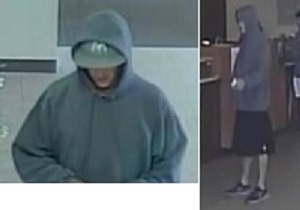 ---
Business Burglary SPD #18-340432
February 05, 2019
The Sacramento Police Department is currently seeking the public's help to identify the persons responsible for this crime.
On October 25, 2018, at approximately 2:24 AM, four suspects forced entry into a business building at 241 Lathrop Way, which houses several cannabis businesses. Several offices were ransacked, and the suspects stole several safes, along with cannabis oil.
Suspects were in a white Kia Sorrento. Surveillance video shows four suspects entering an office, but due to the position and distance of the camera, it is difficult to see their faces clearly. The pictured suspect was the only one who walked close enough to the camera.
The Oakland Police Department later recovered the safes, which were found damaged and abandoned. Similar burglaries have occurred in Oakland.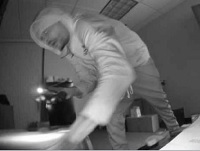 ---
ARMED ROBBERY, SPD 19-30176
January 29, 2019
The Sacramento Police Department is seeking assistance in identifying the
person responsible for this crime.
On January 28, 2019, at 9:55 PM, the suspect waited several minutes for customers to leave the Chevron Gas Station at 2499 Northgate Boulevard. Once the store was empty, the suspect entered the store and ran straight to the cash registers and counter. The suspect immediately presented a black handgun at the clerk and demanded money. After getting cash, he ran out of the store westbound on West El Camino Avenue.
The suspect is described as a Black male adult in his mid 20's, 5' 09" tall, weighing 150 to 170 pounds, with a skinny build. He wore a black sweater, black pants, black shoes, and a black face mask. He carried a black handgun.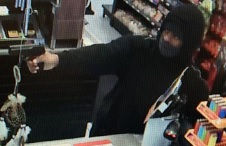 ---
FATAL HIT AND RUN SACRAMENTO CHP 19-02
January 29, 2019
On January 27, 2019 at approximately 6:18 pm, the California Highway Patrol (CHP) received reports of a traffic collision on Walerga Road at Big Cloud Way. It was determined that an SUV and a motorcyclist, who was riding a 2006 Honda Shadow motorcycle, were traveling southbound on Walerga Road when a collision occurred between the two parties. CHP and Sacramento Metropolitan Fire Department personnel arrived on scene and discovered the motorcyclist, a 27 year old man from Foothill Farms, was deceased from the collision. The driver of the SUV immediately fled the collision scene and has not been located.
The SUV has been described as a newer model large black SUV similar to a Cadillac Escalade or Chevy Suburban with tinted windows and possible damage to its right rear.
---
HOMICIDE in El Dorado, Crime Stoppers Unknown 19-002
January 02, 2019
SUSPECT IDENTIFIED AND IN CUSTODY
The El Dorado County Sheriff's Office is seeking the public's help in identifying the suspects responsible for this crime and/or the victim's vehicle.
On Dec 18, at about 8 PM, the El Dorado County Sheriff's Office responded to a residence in El Dorado where 60- year-old Helen Hoover (McKinney) was found deceased in her residence. An autopsy was performed, and it was determined that Hoover (McKinney) died as the result of Blunt Force Trauma and her death has been deemed a homicide.
During the investigation, it was found that there was no forced entry to the home and her vehicle was missing. Hoover's (McKinney) last known contact with family or friends was on November 29, 2018. Her vehicle is described as a 2017 Nissan 370Z, California license place 8CSX032. It is white with black convertible and black rims. UPDATE: Jan 15: Victim's vehicle has been found in Sacramento.
We are also hoping to find information on Hoover (McKinney's) whereabouts between November 29 and December 18.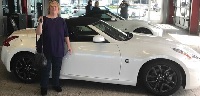 ---
ROBBERY Unknown 19-001 SPD #18-346201
January 02, 2019
STATUS
: WANTED
On October 30, 2018, at 11:38 PM, the victim and his ex-girlfriend arranged to meet at America's Best Value Inn on Massie Court. Once inside the room, the girlfriend pepper-sprayed the victim and then opened the door, letting in three suspects. Once inside the room, the suspects physically assaulted the victim and stole his property. They were driving a dark blue 2010-2014 Kia Sedona.
Suspect #1: Black male adult in his late teens to early 20's, thin build, approximately 5'08" to 5' 10", black hair, short approx. 2-3" long twisties, wearing a black hoodie, black pants, and black shoes.
Suspect #2: Black male adult in his late teens to early 20's, thin build, approximately 5' 08" to 5' 10", wearing a red hoodie under a black jacket, black pants, and grey shoes.
Suspect# 3: Black male adult in his late teens to early 20's, thin build, approximately 5' 08" to 5' 10", wearing a black hoodie, black pants, grey/black checkered boxer underwear, black and red shoes, and holding a black bag
SPD #18-346201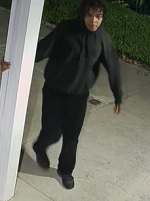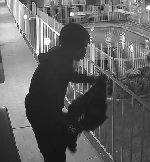 ---
| | | |
| --- | --- | --- |
| Page 1 of 12 | 113 Records | Prev | Next |