Sponsor

FATAL HIT AND RUN Rocklin PD 21-3511 CS 21-004
February 16, 2021
Rocklin police are asking the public for help in finding the driver who killed a 30-year-old man in a hit-and-run on February 4.
About 10:50 p.m. Thursday, officers responded to a report of a person "laying in the roadway" on Sierra College Boulevard near Schriber Way. The area is just south of the Rocklin Shopping Centers.
Officers arrived and found Trevor Swahn in the road. They believe Swahn was hit by a car. Medical personnel pronounced Swahn dead at the scene. Swahn was a 30-year-old man with physical disabilities.
Investigators do not have a description of the vehicle that struck Swahn, but it will have front-end damage.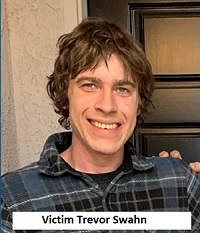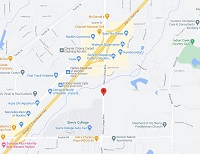 ---
SACRAMENTO MIDTOWN PEEPING TOM CS 21-003
January 23, 2021
Recently there have been numerous reports and/or calls for service of a suspicious male subject loitering, peeping, masturbating and/or attempting to break into females residences in the midtown area. The suspect(s) oftentimes has left items at the scene such as used condoms, women's underwear, flowers and a wig. The reports have come from numerous locations primarily in the midtown area near Sutter General Hospital but a recent report was as far as McKinley Village.

These incidents are mostly occurring in the late night and early mornings hours with the suspect(s) fleeing before PD arrival. It is unknown at this time if this is the same suspect every time or if there are numerous suspects. It appears likely that the suspect(s) live in proximity to the locations or that the suspect(s) may be transient living/frequenting the area of 29th/C St.

The man is described as a young male who often wears all black and a Raiders beanie. He also carries a large stick to reach over fences and unlock them. He is believed to be around 5' 09" tall.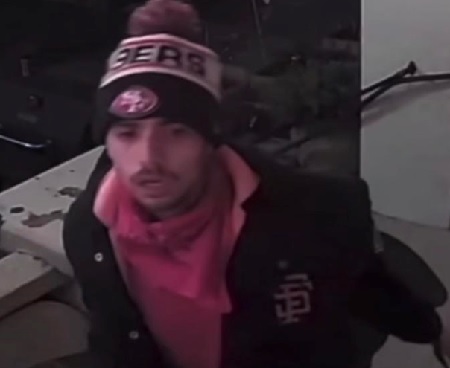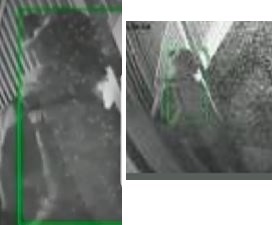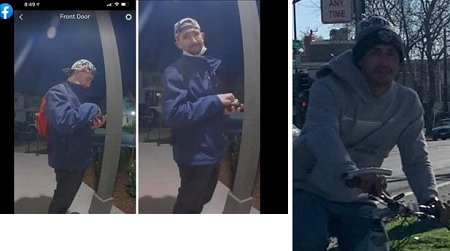 ---
HIT AND RUN SPD Major Collision Unit 21-6826 CS 21-002
January 09, 2021
On January 8, 2021, at 9:40 AM, this vehicle struck and severely injured a pedestrian at the intersection of Stockton Blvd and 47th Ave.
The vehicle is believed to be: 2015 (or newer) Dodge Charger, white in color, silver rims, possibly a base "SE" model. The vehicle will have damage to the driver's side mirror and windshield.

---
FATAL HIT AND RUN CHP North CS 21-001
January 05, 2021
On December 23, 2020 at approximately 6:40 PM, North Sacramento CHP Area units were dispatched to a call of a traffic collision involving a pedestrian that occurred within the ARCO Gas Station, located at 2200 El Camino Avenue, in Sacramento. Upon arrival on scene, CHP Area units discovered that a 34-year old female from Sacramento had sustained life-threatening injuries as a result of being involved in a collision with an unknown vehicle. The victim was immediately transported to a nearby hospital for her injuries. The vehicle involved fled the scene of the collision prior to CHP units arriving on scene.
Upon further investigation, North Sacramento CHP Area officers determined the vehicle involved to be a maroon over silver, large capacity van, driven by an unknown male (see attached photos).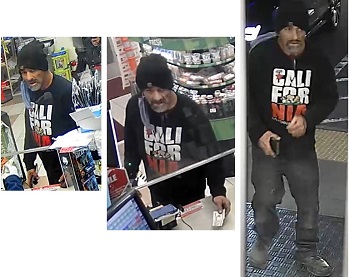 ---
STOCKTON HOMCIDES CS 20-044
December 18, 2020
Police are investigating after a teenager was gunned down and killed in Stockton on December 17 on Kelley Drive. Police responded to the scene around 1 p.m. and found a 15-year-old boy who had been shot.
On December 5, Stockton Police said another 15-year-old was shot and killed in front of his mother while going through a Burger King drive-thru. Officers said the suspect shot through the passenger side of the car.
---
LODI HOMICIDE CS 20-043
December 18, 2020
SUSPECT IDENTIFIED AND APPREHENDED
The San Joaquin Sheriff's Office is conducting a homicide investigation near Lodi after two people were found dead inside a home.
Investigators said a person reportedly walked into their grandparents' home along West Kingdon Road shortly after 8 a.m. and found an elderly couple unresponsive. Relatives confirmed to a nearby neighbor that the couple was found dead inside their home. Investigators are not saying how the couple died, but say the bodies had visible injuries.
---
ARMED HOME INVASION SPD 20-355821 NCU-North CS 20-042
December 10, 2020
On December 5, 2020, at approximately 10:00 PM, the victim was approached by 3 subjects armed with handguns and forced into the suspect vehicle. Once inside the vehicle, the suspects repeatedly pistol whipped the victim, drove him behind his residence, and attempted to force him to unlock his garage door. When the victim refused, the suspects drove the victim back to the front of the house, zip tied his hands, and used his keys to make entry, forcing him in to the residence with them.
Once inside the residence, the suspects zip tied the victim's girlfriend, assaulted her and again pistol whipped the victim causing him to lose consciousness. The suspects proceeded to steal a loaded Springfield 1911 handgun, hundreds of rounds of ammunition, a laptop computer, and an unknown amount of cash in excess of $2,000.
The suspects, described as three Black males, arrived and left in the suspect vehicle which is believed to be a 2007-2013 Nissan Altima.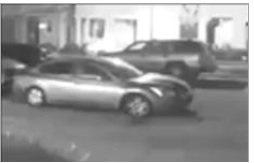 ---
FATAL HIT AND RUN CHP North CS 20-041
November 24, 2020
The California Highway Patrol is seeking the public's help to identify the person responsible for a fatal hit-and-run.
On October 20, 2020, at approximately 7:10PM, Kia Goss, 40 years old, was killed in a hit-and-run near Antelope, The CHP said she was on her skateboard in the bike lane when the driver went into the lane and hit her. The vehicle was driving northbound on Watt Avenue at Elverta Road. The driver immediately left the scene.
The California Highway Patrol said the vehicle may possibly be a red 2015-2019 Dodge Ram truck, and it may have damage to the passenger side near the headlight and grille.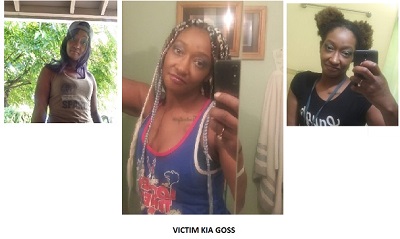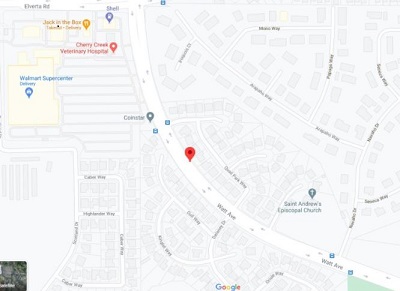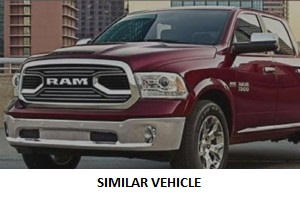 ---
HOMICIDE ON I-5 CHP CS 20-040
November 20, 2020
Authorities are investigating after a man was found fatally shot in a car along Interstate 5 in Sacramento on Friday morning. Officers found his car crashed in the middle of southbound I-5 near J Street.
California Highway Patrol says, around 5:45 AM, they got a report from another agency about a deputy who rolled up on a vehicle stopped in a lane. After going up to contact the driver, the deputy found the person suffering from at least one gunshot wound.
The driver was later pronounced dead at the scene.
Officers say it's unclear if the shooting originally happened on the freeway, or if the person was shot somewhere else then drove onto the freeway. No witnesses and no suspect information has been released at this point. The driver's name has also not been released.
Courtesy of Channel 13 News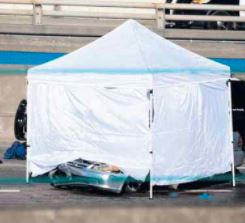 ---
ASSAULT WITH A DEADLY WEAPON; CARJACKING SPD 20-330786 CS 20-037
November 17, 2020
The Sacramento Police Department is currently seeking the public's help to identify the person responsible for this crime.
On November 8, 2020, the victim advised she picked up the suspect at the Chevron on West El Camino and Northgate and gave him a ride to 40th Avenue. While parked on 40th Avenue, the suspect stabbed the victim and drove away in the vehicle.
The suspect is described as a Black male adult, approximately 40 to 50 years old, with salt and pepper hair, scruffy beard, and wearing a blue hat and black jacket. The vehicle has not been located. It is described as a 2001 silver Mercedes-Benz CLK Type 2-door convertible, with California license 5STY628.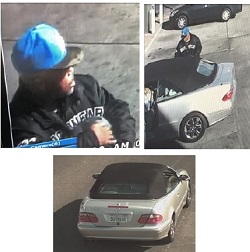 ---
| | | |
| --- | --- | --- |
| Page 1 of 6 | 58 Records | Prev | Next |