Sponsor

BANK ROBBERY CS 20-033 Placer County
October 24, 2020
Investigators have released security camera video and a description of a suspect who robbed a bank in Placer County last week and got away with an undisclosed amount of cash.
The robbery occurred about 12:30 p.m. Oct. 13 at a Bank of the West branch in Kings Beach. The suspect entered the bank and demanded money from the teller, according to the Placer County Sheriff's Office.
The bank robber told the teller he had a gun hidden beneath his clothing and threatened the teller, sheriff's officials said. The robber then took off with the stolen money.
Investigators believed the bank robber may have driven away in an unidentified vehicle.
Sheriff's officials described the suspect as a heavy-set man in his mid-50s, standing about 6 feet 2 inches tall with bushy dark hair. The suspect was wearing black wire-rimmed glasses, a white mask, a white sweatshirt with distinctive patterned, gray pants and white shoes.
Video https://www.ktvn.com/story/42785418/suspect-steals-money-from-bank-of-the-west-in-kings-beach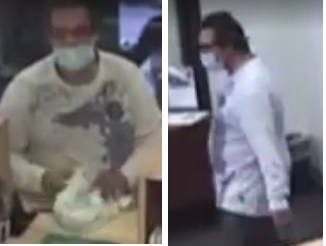 ---
ASSAULT CS 20-032 SPD 20-303833
October 20, 2020
On October 13, 2020, at approximately 11:22 AM, the victim noticed a lady standing outside a business on R Street holding a sign, and a male inside a vehicle. He thought the male suspect needed assistance, so he yelled at him to get his attention. The female suspect then ran at the victim and sprayed him with pepper spray. As he tried to sit her down, the male suspect came from behind and stabbed the victim with what is believed to be a knife in the victim's shoulder.
Suspect #1 was wearing a fishing-style bucket cap, possibly tan in color, a blue facemask, purple vest with black short-sleeved shirt underneath, white pants, and all black shoes.
Suspect #2 was wearing a navy blue baseball cap with light blue brim, green long-sleeved shirt, black jogging pants with white stripe down the sides, and faded red shoes.
The suspects were last seen driving a dark blue Caravan with small dents on the hood.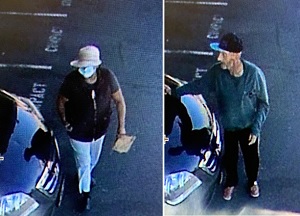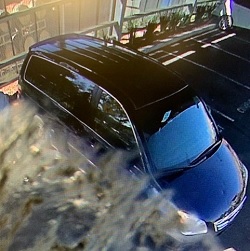 ---
Vacaville Stabbing/Robbery CS 20-031
October 14, 2020
Vacaville Police are investigating after a suspect armed with a knife left a Vacaville jewelry store worker hurt early Wednesday afternoon.
At some point during the incident, police say the suspect left a jewelry store employee with a "significant" arm injury from a knife attack.
It's unclear if the suspect took any merchandise, police say.
The suspect was last seen leaving the area on a mountain bike. Officers put up a perimeter in the area, but the suspect has yet to be located.
Few distinguishing details about the suspect were released. Detectives will be looking at surveillance video to help try and identify the suspect.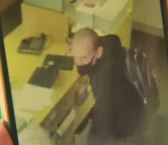 ---
HOMICIDE SPD 20-199629 CS 20-029
October 06, 2020
The Sacramento Police Department is currently seeking the public's help to Identify the person responsible for this crime.
On the night of July 3rd, 2020 a shooting that occurred in the north west corner of The Marina Vista Housing Complex, off of Seavey Circle in Sacramento. Michael Love III was struck by gunfire and did not survive his injuries. A second person in the area was also struck by gunfire.

Detectives believe witnesses were in the area. Sacramento Valley Crime Stoppers is offering up to $1,000 for information assisting in the arrest of the suspect(s).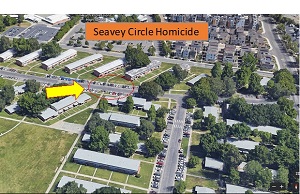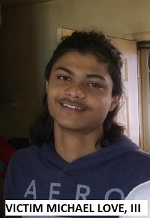 ---
ARMED ROBBERY SPD 20-293981 NCU-South CS 20-028
October 06, 2020
On October 3, 2020, at approximately 8:57 PM, the suspect entered Quick Shop Market on Franklin Boulevard. The suspect retrieved a bottle of Coca Cola from the refrigerated section, approached the front counter and set the bottle of Coca Cola down on the front counter. The suspect then produced a small, black semi automatic hand gun from his front right pocket, pointed it at the employee and demanded money. The employee gave cash from the cash register to the suspect. The suspect fled the scene eastbound through the parking lot and then northbound along Franklin Blvd. on foot and out of camera view.
The suspect is described as a Black male adult in his late 20s to early 30s, 6' tall, with a large build. He wore a red/black flat-brim baseball hat, multi-colored face mask, black tank top, black baggy cargo shorts, and black shoes with red shoe laces. The black semi-automatic handgun had a red laser attachment.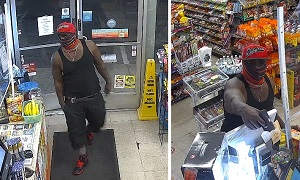 ---
ARMED ROBBERY EDSO CS 20-027
October 06, 2020
An armed robbery using force/fear occurred on Monday September 21, 2020, at 7:40 PM on Highway 89 near Camp Richardson in South Lake Tahoe, CA. The suspects took camera equipment, a Toyota Prius key fob, and a wallet from the victim after punching him several times. All three suspects were last seen in a silver Cadillac leaving southbound on Highway 89 towards South Lake Tahoe.

The suspect vehicle has been around Stateline and Carson City, Nevada, and Meyers, California in recent months.

Suspect #1: Hispanic or Indian Female, 20-40 years old, 5' to 5' 3" tall, 130-140 lbs Black hair down to waist, dark complexion

Suspect #2: White male in his 30's, 6' 2" tall, 220-240 lbs short blond/brown hair, light complexion , with tattoos on his back, right shoulder, right arm, and both calves.

Suspect #3: Hispanic male adult in his 30's, 5' 5" tall, 120-160 lbs, with a dark complexion. He has black hair in pony tail.

Suspect Vehicle: Silver 2006 Cadillac CTS (4 door sedan) CA Lic/ 8APX208
Black front bumper and no front plate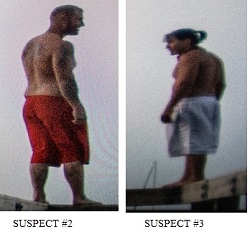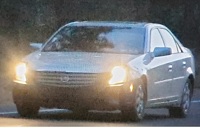 ---
FATAL HIT AND RUN SPD Major Collision 20-281152 CS #20-026
September 24, 2020
STATUS
: OPEN
On September 21, 2020, at approximately 3:48 AM, a pedestrian was fatally struck by a vehicle at Auburn Blvd and Marconi Cir. The vehicle fled the scene, traveling south on Auburn Blvd. The vehicle was last seen on an illegal dumping camera traveling south on Harvard St at Manning St.
The vehicle is a white SUV which will have moderate/major front end damage that is indicative of colliding with a pedestrian at a high rate of speed. There could also be red/maroon paint transfer from a walker used by the pedestrian at the time of the collision.

---
Hit and Run SPD CS Tip 20-024
September 15, 2020
A large sideshow in Natomas has left a Sacramento State University student in critical but stable condition after he was run over by a car doing donuts. This was a large gathering, with almost 700 vehicles involved.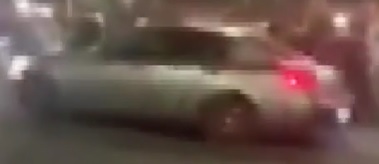 ---
ARSON SFD 20-271480 CS Tip 20-023
September 15, 2020
On September 11, 2020, at 1:50 PM, a fire was set in vegetation next to the side of a building near Del Paso Boulevard and Globe. The fire got into a two-story commercial structure. The suspect was seen on video security cameras just before the fire was discovered.
The suspect appears to be a White male adult in his late 20's to 40 years of age, 5' 10" to 6' tall, with a slender build. He possibly has red hair. He was wearing a ball cap, gray-hooded sweatshirt, gray sweatpants, with a gray athletic shoe on his left foot and bright blue athletic show on his right foot.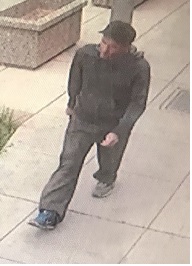 ---
FATAL HIT AND RUN CHP North CS Tip 20-022
September 01, 2020
On March 30, 2020, at about 9:00 pm a vehicle vs. pedestrian collision occurred on El Camino Avenue eastbound, just east of Darwin Street (the closest main street would be Howe Avenue). The pedestrian was pronounced deceased at the scene of the collision; however, the suspect vehicle fled from El Camino Avenue onto southbound Howe Avenue.
We are looking for any information on the suspect vehicle which we believe to be a Dodge Ram 1500 quad cab, between the make years of 2013-2018, it should have a short bed, chrome mirrors, silver/chrome wheels, and chrome lower bumper (similar to the above photo). The pickup truck will have significant damage to the right (passenger) front headlight and bumper.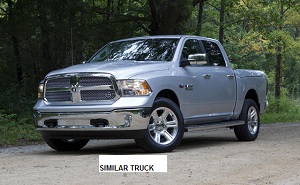 ---
| | | |
| --- | --- | --- |
| Page 1 of 8 | 71 Records | Prev | Next |